UIndy hosts graduation for budding 'bankers'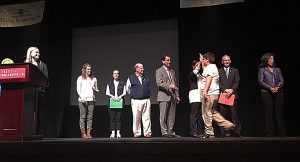 A student gets high fives and handshakes from Fifth Third Bank executives during the Young Bankers graduation ceremony Wednesday in Ransburg Auditorium.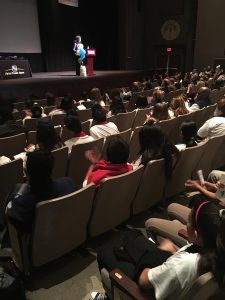 More than 150 fifth- and sixth-graders from local schools received all the pomp and circumstance of a college commencement Wednesday when UIndy hosted a graduation celebration for the Fifth Third Bank Young Bankers Club.
The club is a financial literacy program that teaches children the importance of education, personal responsibility and smart money management. The kids' visit included lunch, a panel discussion and campus tours with UIndy faculty and a graduation ceremony featuring WTHR anchor Andrea Morehead as keynote speaker.