Greyhound softball, baseball off to strong start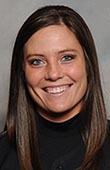 Senior pitcher Morgan Foley threw her third no-hitter of the season Tuesday to help the UIndy softball team sweep a doubleheader at Ohio's Walsh University, extending its best-ever opening win streak to 19-0.
Still ranked No. 2 in Division II, the Greyhounds under 12th-year head coach Melissa Frost play doubleheaders Saturday and Sunday at Missouri S&T and Drury, respectively.
In related news, the United States Sports Academy named Foley — a Communication major from Louisville — its Female Athlete of the Month for February. Is that a big deal? Well, the men's winner was the Golden State Warriors' Stephen Curry, and the women's runner-up was world-class ski racer Lindsey Vonn. Read it here.
Meanwhile, UIndy baseball has climbed to No. 15 in D-II, despite a Sunday loss to Saginaw Valley that ended a 10-game winning streak.
The Hounds are now 11-3 on the season as they look toward the Midwest Regional Baseball Crossover Showcase from Friday through Sunday in Westfield's Grand Park.
Basketball: Great season, but no Sweet 16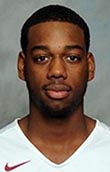 In their sixth consecutive trip to the NCAA Regional tourney, the UIndy men's basketball team upset third-seed Ashland in Saturday's first round but lost an 89-87 heartbreaker to Ferris State on Sunday. Senior Jordan Lloyd closed out his Greyhound career with 35 points — 29 in the second half. The Hounds ended the season 21-8.
This week, Lloyd was named to the Division II Conference Commissioners Association All-Midwest Region Second Team. The same honor was bestowed on Princess German, senior guard for the UIndy women's team.