CELL names education-workforce directors
The Center of Excellence in Leadership of Learning at the University of Indianapolis has selected two directors for its Education Workforce Innovation Network. EWIN provides assistance to regional leaders throughout the state as they develop career pathways and support employers with a pipeline of educated and trained personnel to meet workforce needs.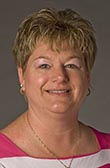 Alisa Deck has been named Director of Education Workforce Cultivation. Previously, she was director of college and career readiness for the Indiana Chamber of Commerce, served in admissions and career placement for Ivy Tech Community College, worked for a Tier 1 automotive supplier and was an EcO15 coordinator for Decatur County. She has been an adjunct instructor in organizational leadership and supervision for Purdue University as well as for numerous courses in Ivy Tech's schools of Business and Workforce & Economic Development. Deck is certified in Interpersonal Management Skills and Frontline Leadership through AchieveGlobal. She holds a master's degree in management from Indiana Wesleyan University and graduated cum laude with a bachelor's degree in general studies from Indiana University.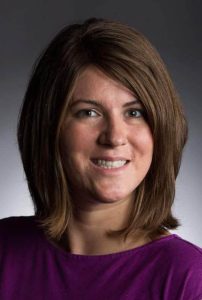 Shannon Doody was promoted to Director of Education Workforce Partnerships. She previously served CELL as coordinator of school-workforce initiatives and helped to direct EWIN initiatives across the state. She also worked with CELL's Early College network, providing outreach to member schools. She received a bachelor's degree in psychology from Southern Illinois University in Edwardsville and a master's degree in school counseling and clinical psychology from Ball State University, where she researched qualities of effective advisory curriculums and the role of the school counselor in closing opportunity gaps for traditionally underserved populations. She holds a license in school counseling and formerly served in admissions for Valparaiso University.
"CELL is delighted to have two such talented individuals on board to lead our continually growing education-workforce initiative," said Janet Boyle, executive director of CELL. "Shannon and Alisa both bring many skills and experiences to this work, and together they will create more services and resources for Indiana schools, communities and employers."
About the Center of Excellence in Leadership of Learnings
Created in 2001 at the University of Indianapolis, CELL is a leading convener, catalyst and collaborator for dynamic, innovative education change to improve student achievement throughout Indiana. CELL's efforts are rooted in the principle that all students, regardless of background, should graduate from high school prepared for postsecondary education, training and success in the 21st-century global economy. More information is available at cell.uindy.edu.