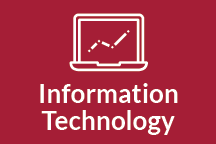 In our pursuit to continuously improve UIndy's information security, we have deployed a new wireless network, named "UIndySecure".  This new wireless network is encrypted and requires your UIndy username and password to connect. UIndySecure should be used instead of the existing UIndy wireless network. However, the existing wireless network will remain in place until Fall 2019.
For details on how to connect to UIndySecure from Windows, MacOS X, iOS and Android, visit this FAQ article.
As always, if you have questions, please contact the Help Desk at (317) 788-3318 or help@uindy.edu.