PT students to host free health fair today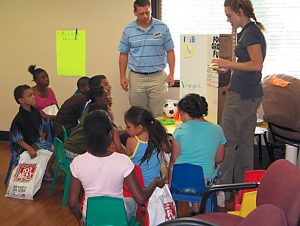 Students from UIndy's Krannert School of Physical Therapy will bring health screenings and wellness information to an underserved community today during the 10th annual Laurelwood Health Fair.
As a project for a Health Promotion and Wellness course, 44 second-year students from the Doctor of Physical Therapy program will carry out the event from 4 to 6 p.m. today at Laurelwood Apartments, a subsidized housing complex for low-income families located just off Carson Avenue.
The event at the Laurelwood Community Center, overseen by Associate Professor Anne Mejia-Downs, will include blood pressure screenings, wellness-related activities for all ages and even games and prizes.