Education MBA program names new fellows
Launched at UIndy, Woodrow Wilson initiative expands to other universities
The Woodrow Wilson National Fellowship Foundation today announced the new 2016-2017 class of Woodrow Wilson Indiana MBA Fellows in Education Leadership, more than 60 educators nominated by their schools and corporations for innovative preparation to lead 21st-century schools.
The MBA Fellowship blends clinical experience in schools with rigorous business coursework to ensure that graduates have the knowledge and skills to guide schools and districts through a changing education environment. The program is designed to close achievement gaps between America's lowest- and highest-performing schools and between top-performing U.S. schools and those around the world.
The Indiana program debuted in 2014 with the first cohort at the University of Indianapolis. This year, the third cohort at UIndy is joined by inaugural groups at Indiana State University and Indiana University, thanks to support from Lilly Endowment Inc. Similar programs operate in Wisconsin and New Mexico, preparing new school leaders to drive innovation, expand the use of analytics and evidence-based practices, raise student performance to international levels and improve the quality of school systems and teaching over time.
"Working with Indiana University, Indiana State and UIndy, the Woodrow Wilson MBA Fellowship program is ensuring Indiana public schools have leaders that represent the most innovative, results-oriented thinking today," said Arthur Levine, president of the Woodrow Wilson Foundation and advocate for dramatic change in the preparation of school leaders. "After the classroom teacher, the most important factor in a child's school success is a school principal. Through the Woodrow Wilson MBA Fellowship, we are ensuring Indiana's schools have a pipeline of exemplary principals focused on both teacher and student success. Indiana is a part of an important new national movement to dramatically improve how we prepare educators."
UIndy's MBA Fellowship in Education curriculum was developed collaboratively by faculty in the School of Business and the School of Education.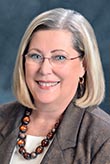 "We're very happy to continue our partnership with the Woodrow Wilson Foundation and to see this important program expand," said Deborah Balogh, UIndy's executive vice president and provost at the University of Indianapolis. "UIndy has received phenomenal feedback from central Indiana school districts that were seeking exactly this sort of opportunity to cultivate new leaders."
Each fellow is selected from a highly competitive pool of nominees, working educators recommended by their districts or charter schools. Each receives executive coaching and a stipend to cover tuition and materials. In exchange, the fellows commit to serve in leadership roles in identified districts or schools for at least three years. Participating universities work with their school district partners to develop in-school clinical placements and mentoring opportunities for the WW MBA Fellows.
The Indiana MBA program builds on the success of the Woodrow Wilson Indiana Teaching Fellowship program, which is offered at University of Indianapolis, Ball State University, IUPUI, Purdue University and Valparaiso University. Also highly competitive, the Teaching Fellowship program recruits both recent graduates and career changers with strong backgrounds in science, technology, engineering and math – the STEM fields – and prepares them specifically to teach in high-need secondary schools.
More information about the Woodrow Wilson MBA Fellowship in Education Leadership is available at woodrow.org/fellowships/ww-ed-mba/Indiana.
UIndy's 2016-17 Indiana MBA Fellows in Education Leadership are:
Anderson Community School Corp.
Ginger Washington, Developmental Preschool Teacher, Southview Preschool Center
Avon Community School Corp.
Gretchen Matthews, 8th Grade U.S. History Teacher, Avon Middle School North
Christy Shepard, 5th Grade High-Ability Teacher, Avon Intermediate School West
Avondale Meadows Academy
Kelly Herron, Executive Director
Bartholomew Consolidated School Corp.
Brelyn Critzer, School Counselor, W.D. Richards Elementary School
Patrick Mahaffey, Spanish 2 Teacher, Columbus Northside Middle School
Bobby Van Horn, Special Education Teacher, Columbus Behavioral Center
Brownsburg Community School Corp.
Zach Schroeder, Math Teacher and 8th Grade PLC Leader
Christel House Academy
Jodi Hauk, 2nd Grade Teacher and House 2 Leader
Community Schools of Frankfort
Shelbi Fortner, Science Teacher
Franklin Community Schools
Kea Deppe, First Grade Teacher, Creekside Elementary
Melisa McCain, Fourth Grade Teacher, Needham Elementary
Hamilton Southeastern Schools
Stephanie Dalton, 8th Grade English Teacher, Riverside Junior High
Heritage Christian School
Melinda Just, 4th Grade Teacher
Herron High School
Carroll Bilbrey, Social Studies Department Chair
Ed Roe, Latin and Greek Teacher, World Languages Chair
Amelia Torres, Academic Advisor – 9th and 10th
Hoosier Academies Virtual Charter School
Jill Landers, 8th Grade Math Teacher
Indianapolis Public Schools
Jodi Morrow, Instructional Coach, Center for Inquiry 2
Amy Wackerly, 4th Grade Teacher, Center for Inquiry
Grace Wallace, Science Teacher, George Washington High School
Charonda Woods, Math Coach, George Washington High School
MSD of Decatur Township
Brent Dikeman, Lead Teacher, The Choice Academy at Decatur Central High School
MSD of Warren Township
Austin Barcome, Physical Education K-4, Hawthorne Elementary School
MSD of Washington Township
Spencer Fort, English Teacher, North Central High School
MSD of Wayne Township
Jordan Bragg, Math Teacher, Ben Davis High School
Meagan Campbell, English Teacher and AVID Teacher, Ben Davis High School
Danielle Murphy, 6th Grade Teacher, Chapelwood Elementary School
Mill Creek Community School Corp.
John Skomp, Chemistry and Physics Teacher, Cascade High School
Noblesville Schools
Lauren Kersey, 4th Grade High Ability Teacher and Inquiry Lead Teacher
McKenzie Leckrone, 3rd Grade Teacher, Noble Crossing Elementary School
Rachel Neese, Resource Teacher, Noble Crossing Elementary School
Thomas Carr Howe Community High School
Laci McKenzie, 7 Science/7 Team Lead
Western School Corp.
Georgia Everett, Advanced Life Sciences Teacher, Western High School