Commencement update from Stephen Kolison, Jr.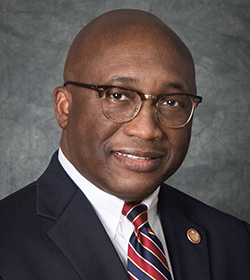 Dear faculty and staff colleagues,
As you know, commencement is a major milestone providing an opportunity for graduates and their families, friends and community to celebrate achievements and commemorate tradition. For this reason, it is important for us to constantly evaluate the structure of our ceremony to ensure that the experience is positive and memorable for all.
Following discussion about the May 2018 commencement, it has become apparent that the increase in the number of graduates has extended the length of the event and may be affecting the overall experience.  Hence, working with the leadership of the Faculty Senate, we elicited suggestions for how we might address concerns pertaining to the growing length of the ceremony.
Following consideration of feedback and evaluation of several options to address the scope and length of commencement, it is my privilege to share with you that we will be implementing a two-day schedule during May 2019 commencement that will feature separate ceremonies for graduate and undergraduate students.  The graduate commencement will take place on Friday, May 3 at 7:00 p.m. in Nicoson Hall, followed by the undergraduate ceremony on Saturday, May 4 at 11:00 a.m. in Key Stadium.
It is my hope that this change will allow our graduates the opportunity to commemorate their achievements more directly and effectively while providing a greater overall experience for everyone involved.
I want to thank you for your valuable input and dedicated support of this special occasion for our students and the entire University community.
Stephen H. Kolison, Jr., Ph.D.
Executive Vice President and Provost
University of Indianapolis