Former Greyhound student-athletes go pro
UIndy's reputation as an NCAA Division II powerhouse rolls on, with two recent graduates in the news as they launch their professional careers.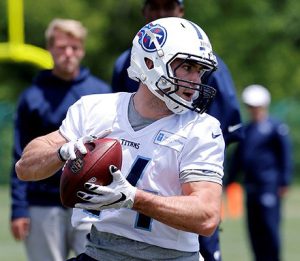 Greyhound football standout wide receiver Reece Horn signed Friday with the NFL's Tennessee Titans. The Cathedral High School grad's four seasons at UIndy included being named GLVC Offensive Player of the Year as a junior and GLVC Special Teams Player of the Year as a senior.
Having earned his Sport Management degree, the All-American now joins the Titans' 90-man roster with a chance at making the 53-man active roster later this summer, according to UIndy Athletics, where plenty more information and photos can be found.
NEWS COVERAGE: The Tennessean, WKRN-TV Nashville and more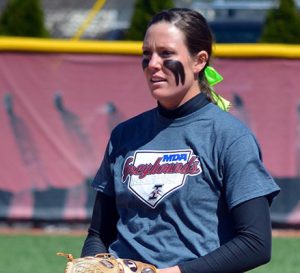 Another Greyhound record-setter, softball pitcher Morgan Foley, capped an incredible senior season and college career by signing with the Chicago Bandits of the National Pro Fastpitch league, who opened their season Thursday night.
The Communication major from Louisville was a four-year All-American at UIndy and was named 2016 D-II Midwest Region Player of the Year and finalist for the national honor. Her accomplishments (including two NCAA records for most strikeouts in a game) are too numerous to list here, but you can read more at UIndy Athletics, the Bandits' website and the Chicago Daily Herald.