Jennifer Smith forges new alliances to create opportunities for student success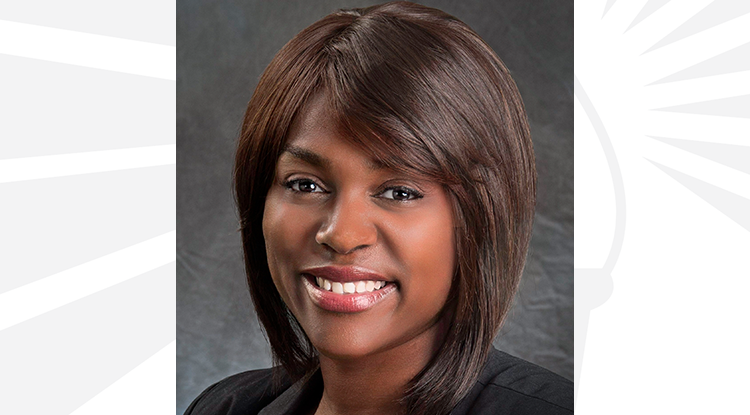 Chances are you've seen Jennifer Smith around campus. As director of student equity and success, "student success is what I do," she explained. Her work often connects a variety of departments and offices to maximize the ways that the University of Indianapolis supports students.
Working in the Office of Inclusion and Equity, Smith, who joined UIndy in 2014, focuses on a strategic, analytical approach to evaluating student retention. She also partners with student leadership programs to promote inclusion and equity, and works to identify opportunities for inclusive excellence at the university.

Continuing the University's strong focus on student retention, Smith uses predictive analysis to examine groups of students, such as incoming freshmen, and the factors that may prevent them from being successful. She then takes an individualized approach to remove those barriers – which often involves going the "extra mile."
"If I see a pattern where students have the same issue, I look at those processes that are making it difficult for our students to succeed. Then I build collaborative relationships across campus," Smith explained. "How do we work together as a networked university to make sure students are aware and that they feel comfortable utilizing resources we have on campus?"
That work involves encouraging departments to work together to ensure student success, connecting faculty members who have ideas for retention-focused initiatives within their program, and expanding resources across campus.
Collaborating with students and student leadership programs is another important component of Smith's work. This includes her advisory role for the Black Student Association, spearheading mentoring programs such as Project Regalia, and overseeing the Office of Inclusion and Equity ambassador program and the Paul Washington-Lacey Leadership program.
Project Regalia is one of Smith's proudest achievements and a project that is close to her heart. A grassroots mentoring program for African-American women at UIndy, she launched the program in 2014 to pair students with mentors.

"All of these students were struggling with similar issues: first generation college students, concerns with roommates, financial barriers," Smith said.

Project Regalia offered students access to faculty mentors such as Anita Thomas, dean of the College of Applied Behavioral Sciences, who was an early participant. Project Regalia became a registered student organization in spring 2018, and will introduce peer mentoring this year. More than 180 African-American students, faculty and staff have participated in monthly sessions.
Other initiatives include the Office of Inclusion and Equity open mic dialogues, monthly forums where the entire University campus is invited to engage in student-led conversations about current events. Smith is also helping the Black Student Association organize the group's first-ever Homecoming tailgate event Sept. 29.
Smith assists in the development of programs for students from Indianapolis area partnership schools including UIndy students who are graduates of Providence Cristo Rey High School and Christel House Academy South, among others, to explore paths to academic and inclusive excellence. That could include partnering with Academic Success, Student Affairs, and the Professional Edge Center to create a comprehensive holistic support program for incoming freshmen, for example.
"We want to make sure they (students) are successful, and that includes wrapping our whole university around them for support," Smith said. "If this is something that works, we might want to do it with different groups of students across campus."
Throughout various projects, Smith remains focused on "helping our students understand they're creating a legacy of excellence. They have the power to be seen and heard and to bring a different voice at the table."