NCAA taps UIndy for management training
'Leadership Essentials' graduates first group of participating supervisors
See Inside Indiana Business story and interview
Supervisors at the National Collegiate Athletic Association headquarters in Indianapolis are honing their management and leadership skills through a customized certificate program developed in partnership with the University of Indianapolis.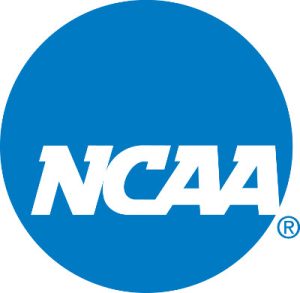 NCAA Leadership Essentials, delivered on-site by UIndy's School for Adult Learning, is an eight-week program to enhance employee management abilities in the areas of critical thinking, conflict resolution, employee engagement, change management, human resources and legal affairs as well as enhancing organizational cultures of teamwork and trust.
"The NCAA national office believes learning is an ongoing process. We entered into a strategic partnership with the University of Indianapolis to provide our supervisors with enhanced leadership and skill building tools necessary to be effective leaders," said Bob Fiala, NCAA managing director of human resources. "Through participating in the Leadership Essentials certificate program, we think our supervisors will grow and develop into more effective leaders and ultimately provide a higher level of support to their staff, member schools and the Association."
Three groups of 20 to 25 NCAA employees each are taking part in the sessions, with the first cohort graduating this week, the second beginning in August and the third beginning in January. They represent various levels of management, from director and managing director to associate and assistant directors. Each class session is led by a UIndy facilitator and an NCAA representative.
UIndy's track record in developing corporate training solutions to meet the needs of local and regional employers was a factor in the selection process, said Judith Apple-VanAlstine, dean of the School for Adult Learning. "We're happy to join in this new relationship with the NCAA national office, which is an important presence in our city," she said.
About UIndy
Since 1902, the University of Indianapolis has been committed to education for service. Today, 5,400 students are enrolled in respected undergraduate, master's and doctoral programs in the arts, sciences, business, education, health sciences and engineering, with an 11-to-1 student-faculty ratio providing a student-centric interdisciplinary and experiential learning environment. Located minutes from the state capital, UIndy is a community catalyst, elevating quality of life while connecting students with the culture, recreation, community service, and internship and career opportunities available in a vibrant metropolitan atmosphere. The NCAA Division II athletics program includes 23 men's and women's teams, of which 15 advanced to postseason play in 2015-2016. More information is available at uindy.edu.
About the NCAA
The NCAA is a diverse association of more than 1,100 member colleges and universities that prioritize academics, well-being and fairness to create greater opportunities for nearly half a million student-athletes each year. The NCAA provides a pathway to higher education and beyond for student-athletes pursuing academic goals and competing in NCAA sports. More than 54,000 student-athletes experience the pinnacle of intercollegiate athletics by competing in NCAA championships each year. Visit ncaa.org and ncaa.com for more details about the Association and the corporate partnerships that support the NCAA and its student-athletes.