Amanda Miller's Psychology Today blog reaches 25,000 readers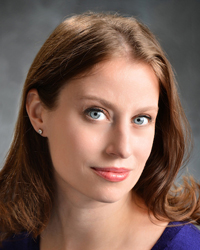 Amanda Miller, associate professor and chair of sociology, now has 25,000 readers on her blog for Psychology Today.  Miller co-edits the blog with Sharon Sassler of Cornell University, who was also co-author with Miller for the book, "Cohabitation Nation."
Excerpt from Sept. 19, 2018 post:
Can Living With Roommates Help Your Romantic Relationships?
What can we learn from The Big Bang Theory, Friends, and The Odd Couple?
As the last season of the popular television show The Big Bang Theory begins, we're reminded just how many television shows center around the adventures and altercations of roommates. From Felix and Oscar's Odd Couple to Chandler and Joey's bromance on Friends, we see it play out in prime time how living with someone you're neither related to nor involved in an intimate relationship with can provide hours of entertainment—even if some of those are fueled by laugh tracks. But some evidence suggests that the experience of having roommates actually seems to increase our skills with romantic partners as well.