Grant to grow high school theology programs
Student Leadership Academy wins major support from Lilly Endowment
A $580,000 grant from Lilly Endowment Inc. to the University of Indianapolis will enable the major expansion of a partnership with the Indiana Conference of The United Methodist Church to help high school students explore potential careers and volunteer opportunities in church ministry and other faith-based settings.
The grant is part of the Endowment's High School Youth Theology Institutes initiative, which encourages young people to explore theological traditions, ask questions about the moral dimensions of contemporary issues and examine how their faith calls them to lives of service.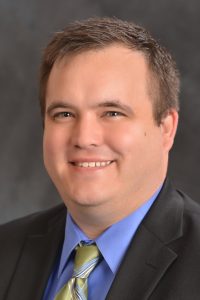 "This is an opportunity to increase our investment in the youth and help them from an early age to consider ministry and service as a calling in their lives," said the Rev. Jeremiah Gibbs, chaplain and assistant professor at UIndy and director of its Lantz Center for Christian Vocations. "We show them how their skills and interests can be applied to the real issues people face in the world."
The Lantz Center's Student Leadership Academy offers two programs that will benefit from the new funding:
An annual fall retreat for United Methodist youth, now in its sixth year, will grow from 90 to 250 students and add second- and third-year programming for returning participants, including certification as lay servants in the church. Participants are nominated by UMC pastors throughout the state for an intensive weekend of discussion on theology, vocation and leadership.
A new two-week summer institute, to be launched in 2017, is open to all Christian denominations and aimed at students specifically considering full-time careers as ordained clergy, lay ministers, lay professional staff or missionaries. Approximately 40 participants will be selected through a competitive application process for an experience that includes lectures, discussions, practical applications and service opportunities.
The programs connect participating high school students with clergy members, UIndy faculty and other adult and college student mentors who engage them in activities and discussion about theology and church doctrine. Clearly, not all teens are interested at that level, Gibbs said, but some emotionally and spiritually mature students are eager for deeper dialogue. Social media will play a key role in the programming, giving alumni and prospective students an ongoing forum for discussion well beyond the campus events.
"There are a couple students in every group who are ready to have the deeper theological conversations," Gibbs said. "If we can put them in contact with one another, they can have those conversations at a much deeper level."
A key component of the initiative is the partnership with the Indiana Conference of The United Methodist Church, which recruits student participants as well as clergy and other adult leaders to serve as their mentors, creating a leadership pipeline of young people who are considering ordained and lay staff ministry in the Church and beyond. If the efforts prove successful, the Indiana Conference and the university have plans to sustain the work beyond the initial four-year grant period.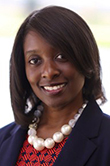 "We are excited about the enhancement of this initiative and strategic partnership with the University of Indianapolis and also to expand our reach to next-generation leaders through the Student Leadership Academy," said the Rev. Aleze Fulbright, Indiana Conference Director of Leadership Development. "The witness has been tremendous, and we are seeing continued fruitfulness as students' lives are being impacted through their congregations, as well as communities."
Fulbright continued, "This is our opportunity to further nurture the faith development of not only the leaders of tomorrow, but the leaders of today."
UIndy will hire a program associate to build new partnerships with congregations, promote the programs through area youth ministries, maintain relationships with program alumni and cultivate the online discussion around theological exploration of vocation for alumni and potential students.
Students in the summer academy also will benefit from services offered by UIndy's Professional Edge Center, including career counseling, personality and career assessments and the development of professional and interpersonal skills.
UIndy is one of 92 private, four-year colleges and universities across the country participating in the $50 million Lilly Endowment initiative. Many reflect the religious heritage of their founding traditions, which include the Baptist, Brethren, Lutheran, Mennonite, Methodist, Presbyterian and Reformed churches, as well as Roman Catholic, non-denominational, Pentecostal and historic African-American Christian communities. The grants are part of the Endowment's commitment to identify and cultivate a cadre of theologically minded youth who will become leaders in church and society.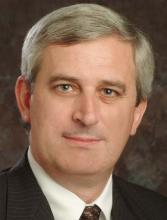 "These colleges and universities are well-positioned to reach out to high school students in this way," said Dr. Christopher L. Coble, vice president for religion at the Endowment. "They have outstanding faculty in theology and religion who know how to help young people explore the wisdom of religious traditions and apply these insights to contemporary challenges."
Lilly Endowment support was central to the development of the Lantz Center, which provides a two-year curricular intentional formation community for interested UIndy students. Since 2000, 103 students have been commissioned by the Lantz Center after completing the full two-year curriculum, and more than 300 students have taken at least one course in the sequence.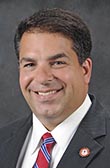 "Lilly Endowment has been a tremendous supporter of UIndy's programs for undergraduates, and we're grateful for this opportunity to expand our ongoing outreach to high school students," said Robert L. Manuel, University President. "Our mission is to prepare students of all ages to address the compelling questions of our time and to prepare them for leadership and service as they discover their paths in life."
About UIndy
Since 1902, the University of Indianapolis has been committed to education for service. Today, 5,400 students are enrolled in respected undergraduate, master's and doctoral programs in the arts, sciences, business, education, health sciences and engineering, with an 11-to-1 student-faculty ratio providing a student-centric interdisciplinary and experiential learning environment. Located minutes from downtown, UIndy is a community anchor, elevating quality of life for all while connecting students with the cultural, recreational, community service, internship and career opportunities available in a vibrant metropolitan atmosphere. The NCAA Division II athletics program includes 23 men's and women's teams, of which 15 advanced to postseason play in 2015-2016. More information is available at uindy.edu.
About Lilly Endowment Inc.
Lilly Endowment Inc. is an Indianapolis-based private philanthropic foundation created in 1937 by three members of the Lilly family – J.K. Lilly Sr. and sons J.K. Jr. and Eli – through gifts of stock in their pharmaceutical business, Eli Lilly & Company. The Endowment exists to support the causes of religion, education and community development. Lilly Endowment's religion grantmaking is designed to deepen and enrich the religious lives of American Christians. It does this largely through initiatives to enhance and sustain the quality of ministry in American congregations and parishes
About the Indiana Conference of The United Methodist Church
The Indiana Conference is a regional body of The United Methodist Church and provides leadership, resources and support for more than 1,120 congregations ranging in size from 20 to 8,000 members in 10 districts across the state of Indiana. There are more than 1,000 pastoral appointments to those churches, ministering to more than 200,000 adult members and 40,000 children and youth.