Former U.S. Surgeon General Dr. Joycelyn Elders to speak Sept. 29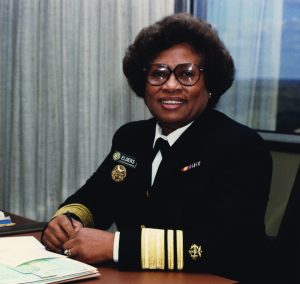 The first University Series event this semester will feature former U.S. Surgeon General Dr. Joycelyn Elders as part of UIndy's 2016 Katherine Ratliff Symposium.

"Dr. Joycelyn Elders: Healthcare Issues in the Minority Community" is scheduled for 7 p.m. Thursday, September 29, in Christel DeHaan Fine Arts Center's Ruth Lilly Performance Hall. This free event is open to the public and L/P credit is available to UIndy students. Online registration is requested. Symposium Workshops will take place on Friday, September 30, from 10 a.m. to 4 p.m. Panelists from multiple disciplines will discuss current health care disparities and what can be done to address these issues. Visit this page to register for the Friday workshop. For questions about the symposium, please contact Heini Seo at seohh@uindy.edu.

Dr. Elders was the first African American woman to hold the position of U.S. Surgeon General. She was known for her outspoken views and she served only 15 months before being forced to resign in 1994 as a result of her controversial remark about sex education. She is currently a professor emerita of pediatrics at the University of Arkansas for Medical Sciences.

The Katherine Ratliff Memorial Conference on Ethics, Values and Human Responsibility was established in memory of Dr. Katharine G. "Kate" Ratliff. Dr. Ratliff was a University of Indianapolis faculty member from 1985 through 1990. She was a licensed clinical psychologist and taught psychology courses in the Department of Behavioral Sciences.  She was a tireless advocate for her students and clients and embodied a commitment to social justice and social responsibility.