Alison Nichols publishes research in Journal of Occupational Therapy Education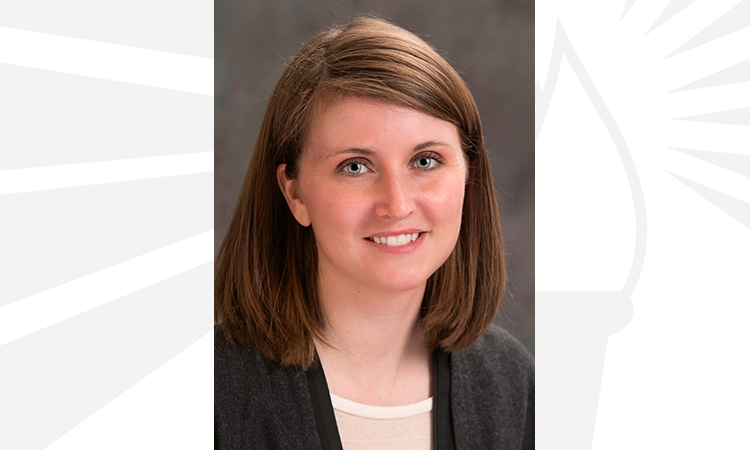 Alison Nichols, assistant professor of occupational therapy, and several doctor of occupational therapy (OTD) alumni recently published an article in the peer-reviewed Journal of Occupational Therapy Education.
The article, "Differences in the Use and Perceptions of Evidence-Based Practice between Occupational Therapy Students and Practitioners," surveyed OT students and practitioners to understand perceptions of barriers, knowledge, attitudes, and confidence in the use of Evidence-Based Practice (EBP) to treat patients. Results indicated practitioners were more confident in utilizing EBP than students, particularly when identifying a gap in knowledge related to a patient.
Nichols' co-authors are 2018 graduates of the UIndy OTD program and include Paige Creighton, OTD, OTR; Annie DeRolf, OTD, OTR; Shelby Hale, OTD, OTR; LeAnn VanDeman, OTD, OTR; Kersten Laughlin, OTD, OTR; and Kelsie Long, OTD, OTR.