Experienced diversity officer, higher education administrator joins University of Indianapolis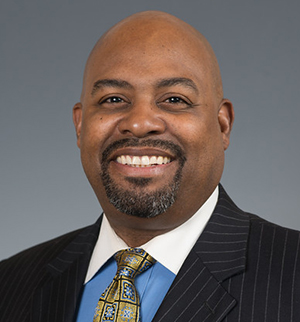 The University of Indianapolis has named Sean L. Huddleston as Vice President for Equity and Inclusion, a top-leadership position dedicated to leading and enhancing a university-wide culture of diversity and inclusion.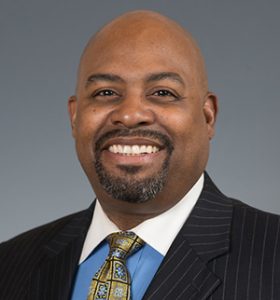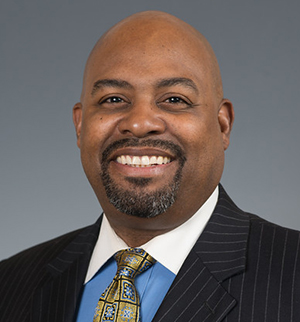 Huddleston, who currently serves as chief officer of Diversity, Inclusion and Community Engagement at Framingham State University in Massachusetts, will develop and implement the strategic vision to continue the University's commitment to inclusivity, equity and community partnership. The role aligns well with Huddleston's extensive higher education leadership experience and cultural change management to promote inclusive excellence, diversity and social justice.

Huddleston, who will begin work on June 5, 2017, will build this new role established at the University of Indianapolis to safeguard the diversity and inclusive culture that has been so fundamental to its history since 1902. In addition, the University offers Huddleston many unique opportunities for community partnerships to support equity and inclusion initiatives.
"Sean's entire career has been dedicated to creating equal opportunities for students, faculty and communities – a perfect alignment for this role at the University of Indianapolis," said University President Rob Manuel. "His reputation for innovation and experience building collaborative and inclusive cultures will support our mission of inclusivity throughout our university and build upon the institution's traditions while connecting our students, faculty and staff with the community."
Huddleston, who will report directly to President Manuel, joins a leadership team responsible for exceptional growth at the University and committed to expanding the scope of the institution, both academically and through community impact. Diversity on campus continues to expand, and engagement opportunities to embrace those differences are celebrated across campus.
Huddleston said he was excited to join the University of Indianapolis in this newly created role.
"This position not only demonstrates a solid commitment to advancing inclusion and equity throughout the institution but also signifies that this important work is a priority for everyone," Huddleston said. "I look forward to working side-by-side with students, faculty and staff on achieving inclusive excellence at UIndy. This is an amazing opportunity, and I am looking forward to getting started."
At Framingham State University, Huddleston designed a model for advancing inclusive excellence that was adopted throughout the institution as a framework for supporting diversity and inclusion. During his tenure, the university was presented with the prestigious Higher Education Excellence in Diversity Award.
Among his many significant achievements in the role are leading a successful advancement effort to enhance college access and career readiness for underrepresented communities; co-leading the establishment of an institutional Civic Learning, Engagement and Outreach initiative and the Inclusive Excellence Faculty Institute (along with Academic Affairs at FSU) to guide faculty in professional development and classroom management; and implementing a system-wide Bias Incident Response Team to protect the diverse campus community.
Huddleston also impacted the surrounding community by supporting diverse university vendor opportunities for local businesses, managing the development of the MetroWest College Planning Center to improve college access and readiness for underserved communities and serving as a liaison between the university and the community in efforts focused on opportunities for diverse populations.
He currently is pursuing an Ed.D. in higher education and community college leadership from Ferris State University. Huddleston earned his Master of Education degree in adult and higher education from Grand Valley State University and a Bachelor of Arts in interdisciplinary studies from Siena Heights University, both in Michigan. He also holds certifications from the Intercultural Development Inventory and Cornell University, at which he was named a Diversity Professional/Advanced Practitioner.
Sean L. Huddleston Background
Prior to joining Framingham State University, Huddleston served as assistant vice president for strategic implementation for the Division of Inclusion of Equity at his alma mater, Grand Valley State University. In that role, he led inclusion and diversity strategy, implementation and evaluation. While there, he co-founded the Grand Valley State University Black Male Scholars program, served as community liaison on behalf of the university in diversity and inclusion efforts and worked closely with faculty and leadership to strengthen inclusion and intercultural efforts. Prior to that role, he served as director of the Office of Intercultural Training, Learning & Development.
He also has served as a process leader for global diversity and inclusion initiatives for Steelcase, Inc. and as vice president and chief diversity officer for Detroit Technologies, Inc.
Huddleston has significant time in a university classroom as well. He has taught a freshman foundations seminar as well as courses for undergraduates and graduates centered on diversity training and certifications. He remains active in the American Association of Blacks in Higher Education, is a former member of the Advisory Committee for the Cornel University Certified Diversity Professional Program and is a founding member and former chairman of the Council of Supplier Diversity Professionals.
About the University of Indianapolis
The University of Indianapolis, founded in 1902, is a private, liberal arts university located just a few minutes from downtown Indianapolis. UIndy is ranked among the top Midwest Universities by the U.S. News and World Report, with a diverse enrollment of more than 5,200 undergraduates, 1,300 graduate students and 400 continuing education students. The University offers a wide variety of study areas, including 100 undergraduate degrees, more than 35 master's degree programs and five doctoral programs. More occupational therapists, physical therapists and clinical psychologists graduate from UIndy each year than any other state institution. With strong programs also in engineering, business, and education, UIndy impacts its community by living its motto, "Education for Service."