University of Indianapolis study to examine epidemic of teen substance addiction
College of Applied Behavioral Sciences study to address obstacles to overcoming addiction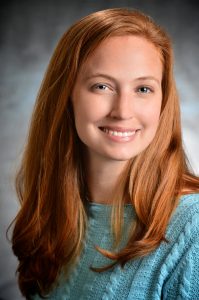 A study conducted by University of Indianapolis researchers examining the epidemic of teenage substance abuse will be supported through a grant from the National Institute of Health/National Institute of Drug Abuse.
The $300,000 NIH/NIDA grant will support the study by the College of Applied Behavioral Sciences to address an ongoing issue impacting communities across the nation, including Indiana. The grant will fund The Teen Resilience Project, which focuses on understanding the obstacles of addiction and long-term recovery for 13- to 18-year-olds. Assistant Professor Katherine Kivisto at the University of Indianapolis will lead the study.
The research will focus on "Distress Intolerance" (DI), or the negative emotional response that may inhibit the recovery process for adolescents who are going through treatment for addiction, according to Kivisto.
"What we know so far is that teens using drugs or alcohol to cope with negative feelings have the most addiction-related problems. With this project, I hope to show that Distress Intolerance is related to drug craving and drug relapse, but also that treatment can improve DI," Kivisto said.
"Substance abuse continues to pose a dangerous threat to one of the most vulnerable groups in our society. Dr. Kivisto's research will contribute significantly to the recovery of teens fighting addiction," said University of Indianapolis Provost David Wantz.
By the end of high school, 65 percent of Indiana teens have used alcohol, 40 percent have used cigarettes and 38 percent have used marijuana, according to the Indiana Youth Institute. The Centers for Disease Control also reports Indiana is one of four states where the drug overdose mortality rate has quadrupled since 1999.
Researchers with The Teen Resilience Project will work with Fairbanks Alcohol & Drug Addiction Treatment Center in Indianapolis–one of the oldest nonprofit drug and alcohol treatment centers in the country–to assess about 135 teenagers who are undergoing treatment for addiction. The project includes a comprehensive assessment and a six-month follow-up. Teens as well as their parents will complete the assessments, which include the adolescents' level of substance craving and any relapses.
The College of Applied Behavioral Sciences partners with Fairbanks to provide graduate students studying psychology and mental health counseling hands-on training in addictions counseling. The research could pave the way for future treatment advances that Kivisto said are needed to address the public health crisis of addictions in Indiana.
"Dr. Kivisto's research expands the focus of behavioral health and health disparities and addresses an epidemic present in most communities throughout the nation," added Anita Thomas, Dean of the College of Applied Behavioral Sciences.
The National Institute for Drug Abuse will fund The Teen Resilience Project through the National Institute of Health's Academic Research Enhancement Award (AREA) mechanism.