Second Annual #UIndyDay a Success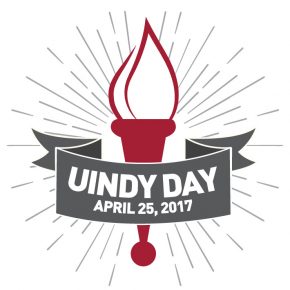 The University of Indianapolis community came together April 25 to support the second annual UIndy Day, contributing 470 gifts totaling more than $39,000 to support students, academics and scholarships. The Class of 2010 was the top class supporter of the campaign. 
This day of giving presented opportunities to support special projects, helping them earn an extra $1,000 from the UIndy Alumni Board of Directors. The UIndy Scholarship Fund, Letterpress and Simulation Mannequin projects all met the challenge by surpassing 50 donors. The UIndy Scholarship Fund received the most support from 97 donors, earning it an additional $1,000 match. Ten additional matches and challenges were created by Greyhounds, inspiring an additional 88 donors to make a gift.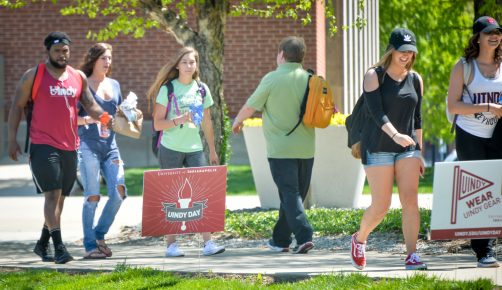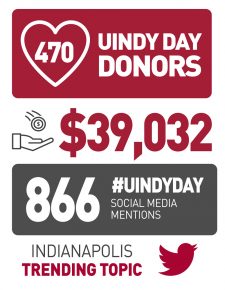 The 24-hour celebration encouraged the University community to proclaim what they love about UIndy on social media using #UIndyDay. Search #UIndyDay on Facebook, Twitter and Instagram to see more than 860 #UIndyDay mentions from Greyhounds all over the world who shared their inspiring photos and stories.
The Office of Alumni Engagement hosted special events for faculty and staff alumni to gather and share their student stories with fellow Greyhounds. Faculty and staff were eager to make a gift on UIndy Day to earn an entry into a drawing for a reserved parking spot on campus. This year's lucky winner was Erin Farrell, director of human resources.
The celebration culminated at an evening reception with President Rob Manuel at the Skyline Club to watch the Indianapolis Power & Light Company building light up with a UIndy Day message. Watch Manuel's Facebook Live video and see more photos and video on our Facebook page.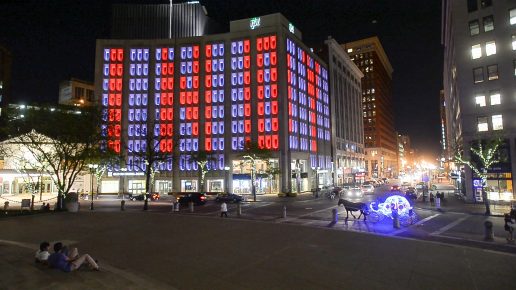 See the leaderboard and learn more about this year's UIndy Day at uindyday.uindy.edu/give.
Written by Jen Zentz, Social Media Community Manager, University of Indianapolis. Contact newsdesk@UIndy.edu with your campus news.