IT, Graduate and Adult Learning Enrollment staff participate in Hobsons University conference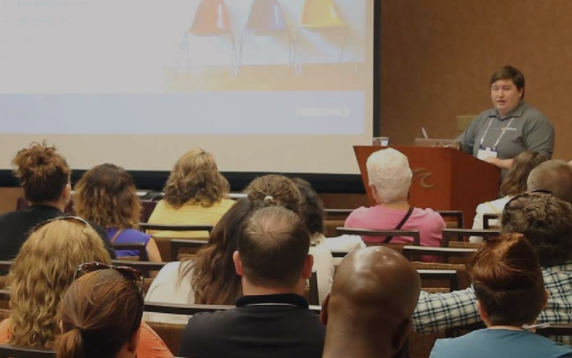 Mike Nolot (UIndy IT), Stephanie Fritz, Logan McGrady, Whitnie Shay and Bethany Baugh of Graduate & Adult Learning Enrollment attended Hobsons University conference held in Indianapolis on July 17-19. The conference brings together higher education professionals to learn, share and build relationships around common challenges and opportunities from P-20. All four attendees submitted presentation proposals, and Logan McGrady and Whitnie Shay were selected to be part of the agenda.

McGrady and Shay presented an informative, interactive session on using communication plans and cases in Radius. Attendees asked questions throughout the hour, with more than twenty people staying behind after the presentation for further discussion facilitated by UIndy IT representatives. 
Nolot and Baugh presented on the topic "Lessons Learned from our Successful Radius Implementation," which covered project management and change management.