Public Health event series launches March 18
What's the truth about vaccines and the measles? How's life on the front lines of the Ebola fight? What would a global pandemic look like?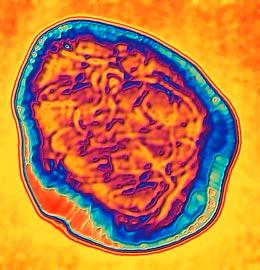 Students and other curious minds can learn about pressing public health issues – as well as promising career opportunities — in a series of free events presented by the Master of Public Health program in UIndy's College of Health Sciences.
The Spotlight on Public Health Series begins March 18 with "Vaccination Myths and Facts: Indiana Experts Weigh in on the Measles Outbreak," featuring Dana Greenwood, Chief Nurse and Immunizations Consultant for the Indiana State Department of Health, and Mugdha Golwalkar, Vaccine-Preventable Disease Epidemiologist for the Indiana State Department of Health.
The speakers will dispel myths about vaccines, present current data on measles outbreaks and answer audience questions. The program will begin at 7 p.m. in Room 010 of Schwitzer Student Center. L/P credit is available for students.
Public health is the science of maintaining and improving the health of populations and communities through research and promotion of healthy lifestyles, disease and injury prevention and infectious disease control.
The Spotlight on Public Health Series continues March 25 with Dr. Joshua Mugele of the IU School of Medicine, who will share his experiences battling Ebola and other infectious disease outbreaks in West Africa. The presentation begins at 8 p.m. in Schwitzer Student Center's UIndy Hall C. An NPR story about Mugele's work is here.
On April 8, during National Public Health Week, a screening of the 2011 Steven Soderbergh thriller Contagion will be followed by a discussion of public health issues depicted in the film, which has won praise for its scientific accuracy in depicting an outbreak investigation. The program begins at 8 p.m. in Room 115 of the Christel DeHaan Fine Arts Center.
More information on UIndy's Master of Public Health program is here.