Fall 'Denim Days' start Aug. 31st to support United Way

Employees can wear denim with their UIndy gear any of the Fridays (and one Thursday) linked to home football games with the purchase of a Greyhound Denim Day Sticker.
Show your UIndy Greyhound Spirit and support the United Way before all of this season's football games! *Must be approved by supervisor to wear jeans*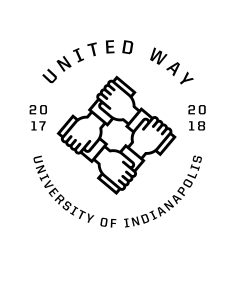 Thursday August 31st
Friday September 15th
Friday September 22nd
Friday September 29th
Friday October 13th
Friday November 3rd
Friday November 10th
Stickers can be purchased through the UIndy Marketplace or by contacting one of the following people in the location where you work. You can purchase all seven (7) dates for $30, or individually for $5.
The contacts for sticker purchase in a building near you are: 
ALUMNI HOUSE – Valesa Skaggs, 2nd Floor
CDFAC – Peter Nichols, Lobby Office
ESCH – Barb Lawson, Room 115
HEALTH PAVILLION – Rebecka Fee, 2nd floor
LIBRARY & SEASE – Dan Briere, Room 003
RLFC – Jennifer Mervar, Room 104B
SCHWITZER & LILLY SCIENCE HALL – Cindy Sturgeon, Room 203