University Statement on DACA Executive Order (Sept. 1, 2017)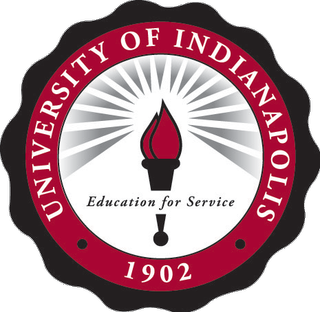 On behalf of members of the President's Cabinet, Provost's Council, Executive Committee of the Faculty Senate and the Alumni Board of the University of Indianapolis
With the renewed discussion about the future of the Deferred Action for Childhood Arrivals (DACA) executive order issued in 2012, the University of Indianapolis reiterates it support for the continuation of the order and the protections it provides some 800,000 young people who immigrated to the United States as children. Many of these immigrants are prospering at college campuses across the country. We have joined a group of more than 600 higher education institutions and many other entities including, Fortune 500 companies, technology leaders and civil rights organizations in support of DACA.
Just as we did in January, the University of Indianapolis reaffirms its support for the protections provided by DACA as a natural extension of our ongoing commitment to institutional values embracing diversity and inclusion. Regardless of the number of students on our campus directly affected by DACA, any efforts made to restrict access to higher education and the opportunities it provides affects us all.
The University is committed to upholding our values of inclusivity and equal access. As we come to understand any new regulations made by our current administration regarding DACA, we will engage one another with openness, transparency and respect.
Sincerely,


Dr. Lashun Aron, Director of Academic Initiatives, School for Adult Learning
Dr. Mary Beth Bagg, Associate Provost for Academic Systems
Dr. Larry Belcher, Dean, School of Business
Dr. Lori Breeden, Faculty Senate Executive Committee member
Dr. Joe Burnell, Faculty Senate Executive Committee member
Dr. Michael Cartwright, Vice President for Mission
Dr. Jeanette DeDiemar, Vice President for Communications & Marketing
Dr. Jodie Ferise, Associate Provost for International Engagement and Shared Governance
Dr. Norma Hall, Dean, School of Nursing
Mr. Steven Herriford, Vice President & Chief Technology Officer
Dr. Jackie Hess, Faculty Senate Executive Committee member
Mr. Michael P. Holstein, Vice President & Chief Financial Officer
Mr. Sean Huddleston, Vice President & Chief Equity & Inclusion Officer
Dr. Stephanie Kelly, Dean, College of Health Sciences
Dr. Stephen H. Kolison, Jr., Executive Vice President and Provost
Dr. Alyson O'Daniel, Faculty Senate Executive Committee member
Dr. Neil Perdue, Chief of Staff
Ms. Lara Mann, Vice President & Secretary to the University
Dr. Robert Manuel, President
Dr. Ellen Miller, Associate Provost for Research & Graduate Programs
Dr. Travis Miller, Interim Dean, Shaheen College of Arts & Sciences
Mr. Christopher Molloy, J.D., Vice President for Advancement
Dr. Mary Moore, Associate Vice President of Accreditation
Dr. Colleen Mulholland, Interim Dean, School of Education
Ms. Andrea Newsom, J.D., Vice President and General Counsel
Ms. Anita Kolkmeier Samuel, Alumni Board President
Dr. Anita Thomas, Dean, College of Applied Behavioral Sciences
Ms. Kory Vitangeli, Vice President for Student and Campus Affairs & Dean of Students
Mr. Mark Weigand, Executive Vice President for Campus Affairs & Enrollment Services
Dr. Suzanne Willey, Vice President for Intercollegiate Athletics
Mr. Corey Wilson, Special Assistant to the President for External Affairs