September updates from IT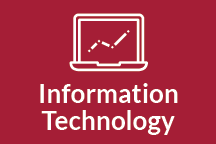 If you have an Avaya VoIP phone and have NOT reset your voicemail yet, please check the Tech page on My UIndy for directions.
UIndy will NEVER ask to confirm your username/password via email.  If in doubt about an email message you've received, check with the Help Desk at (317) 788-3318 or help@uindy.edu.
We've already started partnering with several departments to prepare FY19 capital budget requests with technology components. Let us help you identify all the initial and ongoing costs for projects as well as review licensing agreements up front.
ACE will be upgraded to the latest version of the Sakai software by our vendor on December 20, 2017 between 8 a.m. and noon. This upgrade will provide us with the latest version of the interface, keep our software version up-to-date, apply a few bug fixes and security patches, and add an additional gradebook tool (the current gradebook will remain as well).
       New home page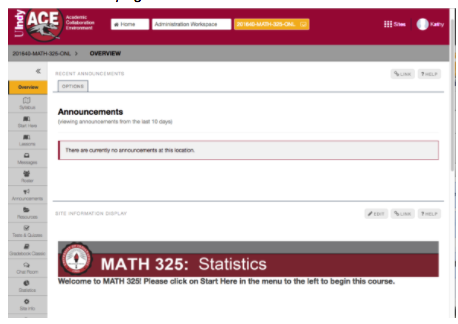 The upgrade will be performed by installing the new version of the software on the existing server and leaving the existing database and content in place.

Any work done in ACE prior to the upgrade will remain intact after the upgrade.

Instructors should avoid accessing or making any changes to ACE during the upgrade window (8 a.m.–noon) and until an "All Clear" message is issued to campus.
Thorough testing of the new software has already begun, and more detailed information about the changes to expect will be shared after the bulk of that testing is complete in November.