Upcoming changes In Adobe license structure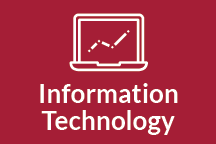 Due to a change in our licensing agreement with Adobe, we are preparing to implement a new individually-named license structure for our employee-based Adobe products (please note: this will not affect Adobe products on lab computers).  Under the new license structure, you will:
Be able to sign into your UIndy Adobe account with your UIndy email address and a password that you create.

Have access to cloud storage for Adobe products (we recommend that you do not store any non-UIndy projects on your UIndy Adobe account as access to your individually-named license will terminate on your last day of work).

Be able to be logged into your UIndy Adobe account on two devices simultaneously to support work-at-home use (this replaces the $9.75 annual fee for Creative Cloud previously available to employees for personal use).
We are currently finishing the technical implementation of the launch, and our estimated date for making the new licenses available to you is the week of November 6, 2017.  We'll be sending more specific instructions on how to create your Adobe account and begin using the new license as we get closer to that week.
If you currently do not have Adobe products on your University-owned computer, we recommend that you wait until the new license structure is implemented to make the migration process easier for you.  If you need assistance with reading or editing PDFs in the interim, please reference this FAQ for instructions.  You may also contact the Help Desk (help@uindy.edu or 317-788-3318) for further assistance, if needed.
We apologize for any inconvenience this change has caused.  Unfortunately, our vendor introduced this new structure without much notice, and we've been working diligently to complete the technical steps needed for implementation.