Chicago play "Flight 232" features UIndy connections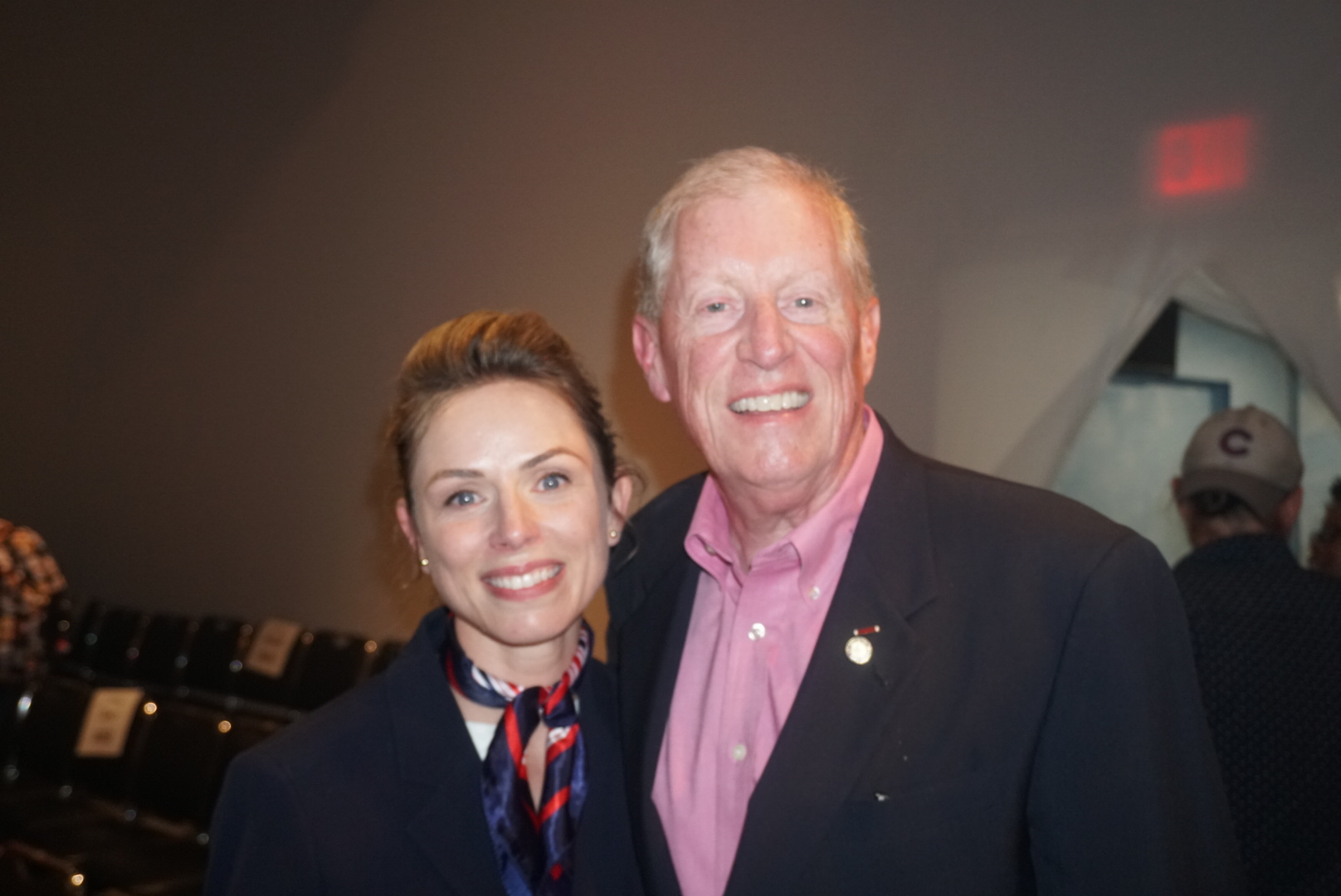 A Chicago play featured two University of Indianapolis connections. "Flight 232" presented by the House Theater company in Chicago included a character portraying Gregory Clapper, professor of philosophy & religion. Brenda Barrie '02, a UIndy theatre graduate, starred in the play.
The play, written by Vanessa Stalling, is based on the book of that title by Laurence Gonzales (Norton 2014) and it runs through October 21, 2017. 
The play tells the story of the crash and aftermath of United Flight 232 in Sioux City, Iowa on July 19, 1989.  At that crash 112 people died and 184 lived.
"I was the National Guard chaplain on the scene and I was very involved dealing with the spiritual aftermath," said Clapper who wrote a book, "When the World Breaks Your Heart:  Spiritual Ways of Living with Tragedy," about dealing with tragedy from a Christian point of view that came out of the experience. 
Clapper praised the play, calling it tastefully and powerfully done. "It is not sensationalistic, just truly engaging and dramatic in the best sense," he said.
"My fellow ministers, chaplains and religion professors will agree with me that chaplains are often rendered invisible during portrayals of tragedy, even though we are on the first responders list when things go south.  (When is the last time you saw a chaplain on a medical drama on TV?)  So I appreciate Vanessa, the author, and the company portraying my involvement after the crash," he said.
Read a Chicago Tribune review of the play's first run.