One on one with Tosin Salau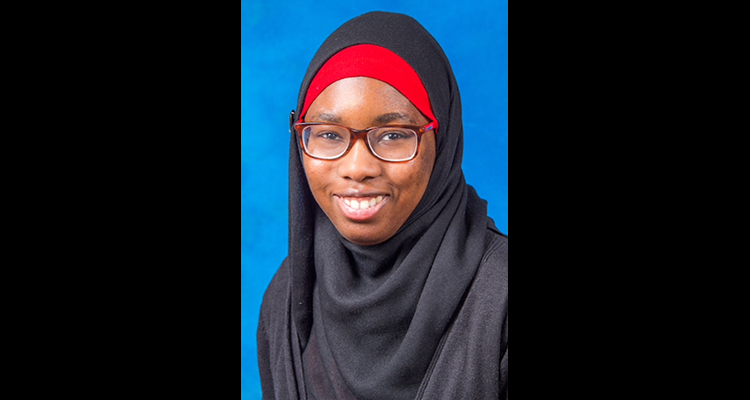 For this final day of October in International Education Month, we're introducing you to several international students at UIndy. Tosin Salau '18 (international relations and political science) is from Nigeria and shares her perspective.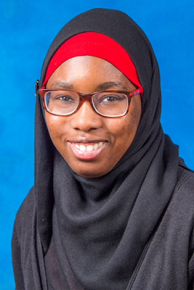 Q. Where are you from? Describe your travel experience.
A. "I'm from Nigeria but before coming to UIndy I had never been to the U.S. I have been to Benin, the U.K. and the United Arab Emirates."
Q. Why did you decide to attend UIndy?
A. "The teacher-to-student ratio appealed the most to me as I'm more comfortable in a small class setting, valuing the importance of a student- teacher relationship. UIndy also offered me a scholarship which further influenced my decision to come here."
Q. What is your advice for domestic students who might not have much experience with other cultures? For example, would you recommend study abroad?
A. Education is important and it begins by listening to people that come from different places. We get a sense of trying to learn from other cultures – thereby making them feel more welcome and inclusive on campus.
Q. What do you think students on campus can do to understand the international perspective?
A. By being ready to come out of their bubble or comfort zone. A simple conversation is all it takes even though most may feel shy to ask questions for fear of mentioning stereotypical things. But it's better to ask than to assume.
Q. What activities are you involved in outside the classroom?
A. I've had some internships mostly relating to political science, which gave me an insight to the American political system. I'm part of the interfaith scholar program as well as the Muslim student union. I'm also part of the Presidential ambassador program as well. These groups have given me a platform to advocate for inclusiveness of others on campus, which I think is very important.

Q. Why do you think an international outlook is important to employers?
A. An international outlook is important because now everyone is talking about diversity. With different and also like-minded minds together, employers benefit more in a heterogeneous environment than in a homogenous one.