Growing University of Indianapolis hires new executive director of facilities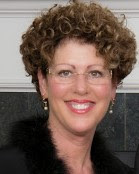 The newly named executive director of facilities at the University of Indianapolis brings significant experience in managing construction and renovation, operations and maintenance, energy efficiency and sustainability efforts at large-scale campuses.
Layne Maloney assumed the University role on Dec. 1, 2017. She leads all construction, operations and maintenance functions for the growing University, home to more than 5,500 undergraduate, graduate and doctoral students. She also is responsible for environmental safety, housekeeping and compliance functions.
As part of its Vision 2030 strategic plan, the University continues to enhance its campus with new residential housing and investments in academic buildings, in addition to investments in the surrounding community that expand the campus life for students.
Founded in 1902, the University occupies more than 65 acres in a tight-knit neighborhood just minutes from downtown Indianapolis.
"I am excited to join UIndy and its vibrant, urban campus," Maloney said. "Facilities impact teaching and learning in profound ways. They influence the decisions of incoming students and the overall student experience once they arrive on campus. I look forward to becoming part of the Facilities team that plays such a vital role in the success of the University."
Maloney most recently served as director of facilities for the Galen College of Nursing, where she was responsible for strategic planning and operational oversight of campus facilities in Kentucky, Ohio, Florida and Texas. She led capital construction projects, building maintenance and renovation, energy management and sustainability and contracted services.
She previously served as vice president of operations and chief operating officer for Western Michigan University Cooley School of Law in Lansing, Michigan. In that role, she managed more than 1 million square feet of facilities on 100 acres.
In both roles, Maloney successfully managed large-scale, capital improvement projects while cutting costs and improving energy efficiency.
"We are excited to welcome Layne to our campus community and look forward to her support in achieving the goals of Vision 2030," said Michael Holstein, vice president and chief financial officer.
Maloney is a graduate of Marian University in Indianapolis, where she earned a bachelor's degree in business administration/management. She is a certified International Facility Management Association (IFMA) Facility Management Professional, a certified Lean Six Sigma Green Belt and a member of the IFMA, Building Owners and Managers Association and National Association of College Auxiliary Services.