New University website launching in December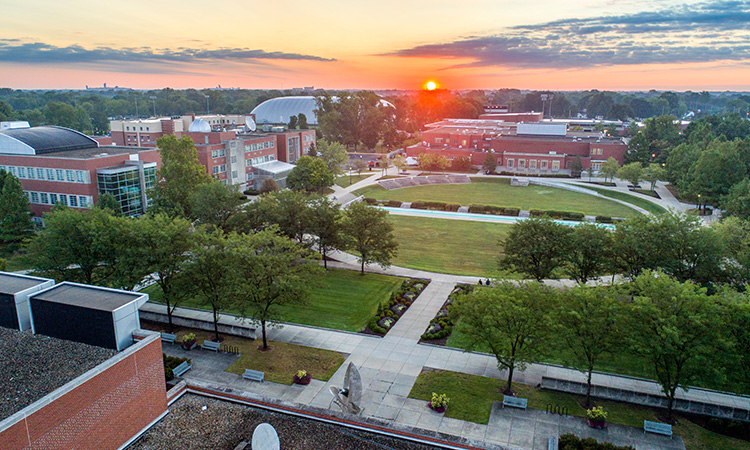 The University of Indianapolis will reach a major milestone in the institution's brand development initiative later this month: the launch of a new University website, including a new content management system (CMS).
The "go live" of Phase One of the University's new website and CMS is scheduled for Tuesday, Dec. 19.  The new website replaces the legacy site–created nearly a decade ago–and focuses on audience expectations for the next three to five years.
Several factors were integral to the redesign process, including a thorough analysis of the legacy site; user preference and heat-mapping analysis; review of best and emerging practices; and a revised sitemap featuring feedback from units, programs and others. Feedback from students, alumni and prospective students all were carefully incorporated into the visitor experience creation process, which was captured through user testing and focus groups, according to Jeanette DeDiemar, vice president of communications and marketing.
"This process helped to fine-tune site features, functions and content organization while increasing the visibility of admissions process and academic programs," she said. "In addition to improved aesthetics, audiences will experience clearer navigation and responsive layouts across all platforms, as well as enhanced visitor site experience and data capture."
"A project of this scope is only successful with the collaboration of others, including Information Technology, Admissions, Advancement, Athletics, Academic Programs, Alumni Engagement, Colleges, Schools, Programs, Facilities, Faculty, Staff, Human Resources, and the many others who contributed," DeDiemar added.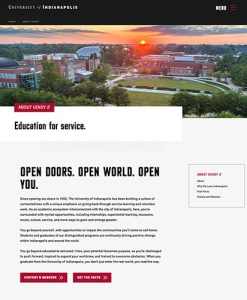 "As a student, I very much appreciated being a part of the focus groups," senior Julianna Rohrmoser (visual communication design) said. "We were able to help inform the architecture of the site, as well as suggest ways to modernize the look and functionality. I believe students are really going to enjoy the mobile responsiveness of the new site."
Ron Wilks, associate vice president for enrollment, added, "As we look to recruit more tech-savvy students, we need to ensure our web experience not only meets but exceeds our prospective students' expectations. The new website will greatly enhance our opportunity to recruit leads and enhance our lead-to-inquiry conversion."
The next few weeks are critical in the development of the site with new content creation, migration of content, testing and quality review process of nearly 1,100 pages. Quality assurance testing will continue throughout the building and maintenance of the site. An enterprise level website requires a thorough proofing and pre-launch review. To best support this effort, University Communications and Marketing asks for your patience and support in holding off on new web development projects through Dec. 20. This pause is needed to 1) avoid duplicating efforts to build new content on the old and new sites and 2) enable IT and Communications and Marketing to focus on the migration, construction of new pages and the quality assurance process. Please know that if departments have a critical need during this time, the Communications and Marketing team will do its best to find a solution.
In early January 2018, the Communications and Marketing team will begin Phase Two of the site, which will concentrate on visitor engagement, an improved calendar tool and an updated faculty/staff directory. The team will continue to implement quality review for content and links following the initial launch and further build.
Also launching in January is a landing page that brings together the many options for prospective students to see the various degrees that can be earned. In addition to the prelaunch quality review, testing, proofing and approval cycles, should you or others notice an area that needs refining, please use this designated email to make us aware:  marketing-webrequests@uindy.edu.