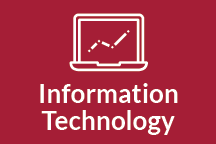 Campus Community,
For security purposes, passwords on UIndy accounts must be changed every six (6) months.  According to our records, many UIndy account passwords will be expiring over the Christmas break. If you fall into this category, you will begin receiving expiration notices via email and My UIndy approximately two (2) weeks before your password expires.  To avoid any issues while you are on break, you may want to change your password before you leave campus.
EMPLOYEES WITH MAC LAPTOPS – PLEASE NOTE:
If your UIndy laptop is a Mac and your UIndy password is the same as the password you use to log into your laptop, you will want to change your password while you are still on campus so the new password will sync with your laptop.  Otherwise, you may receive an error message when you try to log into your laptop.  To avoid any issues, please change your UIndy password while your Mac laptop is still on the campus network.
Good luck with finals and have a wonderful holiday season!