Jim Bellew publishes article in Physiotherapy Theory and Practice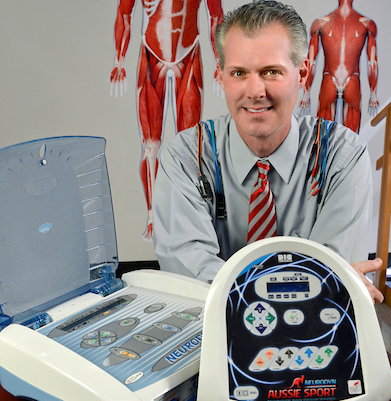 Jim Bellew, professor in the Krannert School of Physical Therapy, and a group of 2017 doctor of physical therapy graduates published an article in the January 2018 issue of Physiotherapy Theory and Practice.
The article, titled "Efficiency of neuromuscular electrical stimulation: A comparison of elicited force and subject tolerance using three electrical waveforms," is the first publication to describe and examine the concept of neuromuscular electrical stimulation efficiency. Bellew is internationally recognized as an expert on the use of electrotherapeutics in physical therapy.