Campus collaborations: Power of Education conference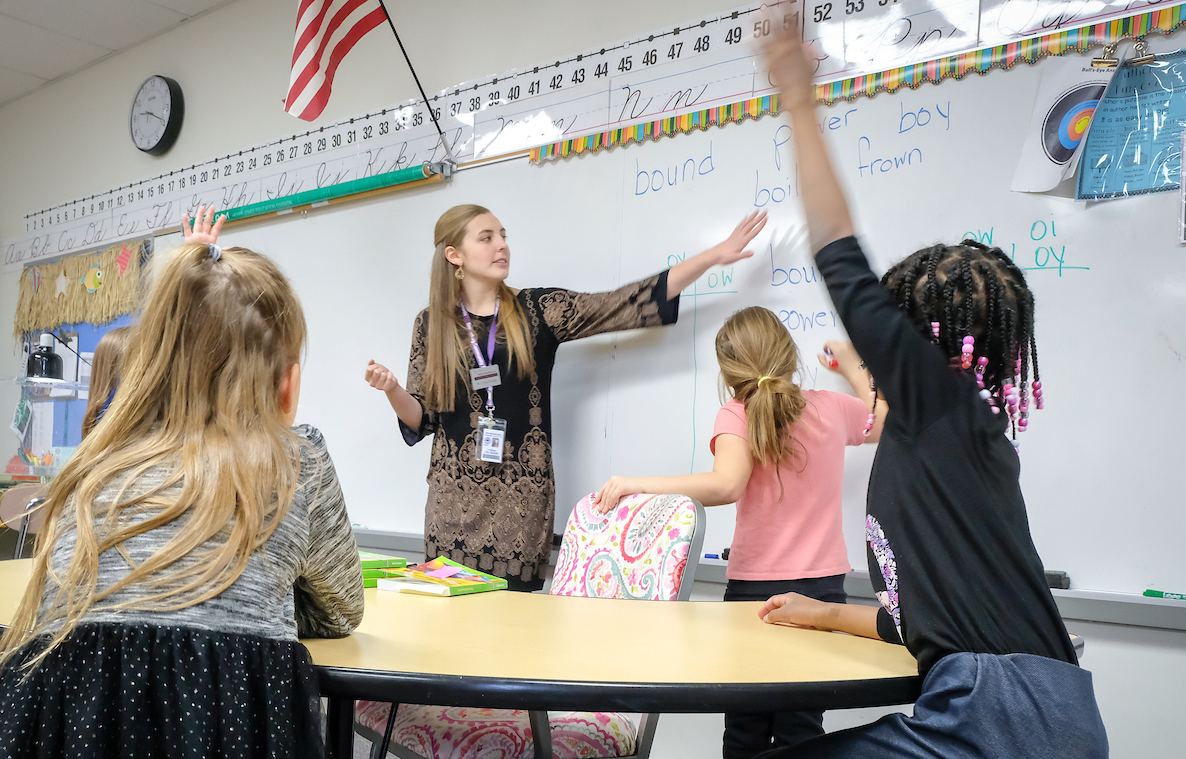 The University of Indianapolis Student Education Association will host the fourth annual Power of Education conference on campus Saturday, February 3.
The event is open to education students throughout the state. Topics of discussion are designed to motivate and inspire future K-12 teachers and provide professional development opportunities for attendees.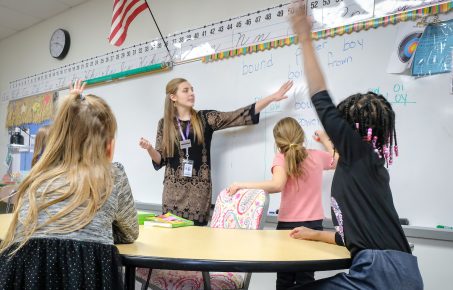 Conner McNeeley, a Southport High School Spanish teacher and recipient of the 2017 Teach Like A Champion Award, will deliver the keynote speech. During three sets of breakout sessions, University faculty and industry experts will share strategies for increasing student engagement and producing positive results in the classroom.
"This conference was designed for students, by students," said Lyndsy Eslinger '18 (elementary education), co-chair of the Power of Education planning committee. "As we were planning the event, we thought about what topics we enjoy hearing about."
Sessions will include:
"Engagement through Coding" with John Somers, associate professor of teacher education

"Creating Your Own Success" with Brittany Dyer, career navigator at the Professional Edge Center

"Dreams and Dreamers" with Donna Stephenson, University instructor of teacher education

"Encouraging Student Thinking And Engagement through Effective Questioning" with Deb Sachs, director of the Woodrow Wilson Teaching Fellowship Program
The event is geared toward both elementary and secondary education majors.
"This conference is full of amazing professional development opportunities," said Shelby Johnson, '18 (elementary education), Vice President of the University Student Education Association. "I feel confident that I will be ready for the real world after graduation because of the professional development, interview preparation, and networking that UIndy has given me."
Power of Education
8:30 am – 12 pm
Saturday, February 3
Schwitzer Student Center
Registration is open until the day of the event, and cost ranges from $5 – $15. Learn more and register here.
Conference proceeds will be used to support the UIndy Student Education Association and Outreach to Teach. Outreach to Teach is an annual project that focuses on transforming a local K-12 school through painting, cleaning, landscaping, decorating, and light carpentry.