All-star Jessie Benner named Sport Management Major of the Year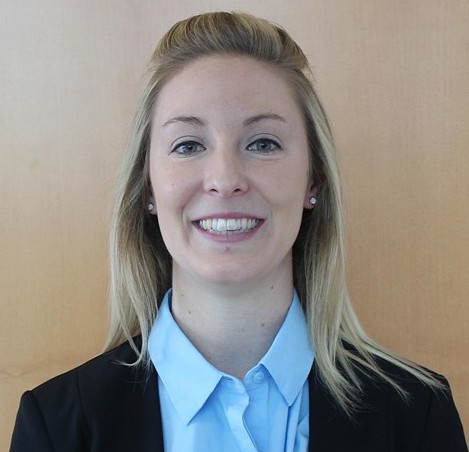 Growing up in rural Indiana, Jessie Benner '19 (Master of Science, Sport Management) couldn't imagine having the opportunity to work with some of Indiana's most legendary professional sports organizations. Yet that's what happened throughout Benner's graduate program at the University of Indianapolis, where she received the Master of Science in Sport Management Major of the Year award prior to graduation.
"Jessie has done an outstanding job taking advantage of the many opportunities afforded to her to develop her skills and grow her network," said Dr. Jennifer VanSickle, director of the UIndy Sport Management program. "In every instance, her supervisors rave about her work ethic and professional capabilities."
Gaining experience at the greatest spectacle in racing, Benner worked the box office for the 2018 Indianapolis 500. After her experience at the Indianapolis Motor Speedway, she served as an intern in the community and player relations department at the Indiana Fever. She also clocked time as an NCAA ticketing extern.
"My time at UIndy has been invaluable to my personal and professional growth," Benner said. "The professors were always willing to help me find the next opportunity to network with leaders in the sports industry. The program has prepared me to confidently enter the workforce and begin my career in sports."
Wanting to maximize her hands-on sport management opportunities, Benner also volunteered for various championships around the city of Indianapolis and was the UIndy athletic department marketing and promotions graduate assistant.
 "Jessie has been an exceptional representative of the UIndy Master of Science in Sport Management program," said VanSickle. "I have no doubt that she has a successful career ahead of her."