Women's History Month at UIndy
Many remarkable women have contributed to the rich history of the University. Here are four outstanding examples from the archives to kick off Women's History Month: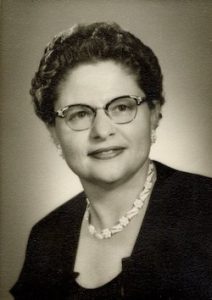 Virginia Sims, Director of Nursing Education
Born in Charlotte, North Carolina in 1916, she graduated from Arsenal Technical High School in 1934 and attended Indiana Central College from 1935-1936.
Joined the Indiana Central College faculty in 1959 and served as director of nursing for 14 years.
Developed the first successful, nationally accredited associate degree nursing program in Indiana (and the fourth in the nation).
Became the first registered nurse in Indiana to become a member and chairperson of the National League for Nursing Board of Review, Department of Associate Degree Programs, in 1965.
Named Indiana Nurse of the Year, 1973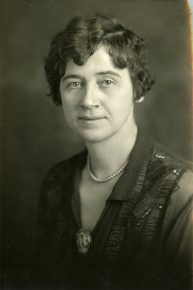 Virginia Cravens (1884-1971), Dean of Women and Professor of English
Born in Hardinsburg, Ind., she joined Indiana Central College in 1927.

Taught classes in children's literature and in Romantic and Victorian-era poetry.

Served as dean of women for 22 years, retiring in 1949 from both positions but remained part of the English faculty in the succeeding years.

Krannert Hall, built in 1961, was renamed Cravens Hall in 1986 to honor the memory of Virginia Cravens.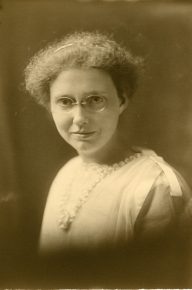 Sibyl Weaver '16 (1895-1981), Professor and English Department Head
Born in Bedford, Ind., and graduated from Indiana Central College with an English degree & as president of her class.

In 1918, she received a master's degree in English from Indiana University and began teaching at her alma mater.

Taught at Indiana Central from 1918 until 1959, when she retired but remained part of the faculty as professor emeritus.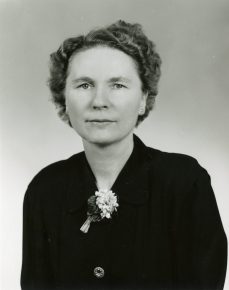 Anna Dale Kek '28 (1907-2010), Registrar, Professor of Languages, and Department Chairperson of Languages
Graduated summa cum laude from Indiana Central College, with majors in Latin, English and Speech.

1930 was an eventful year: she became registrar, began teaching in the department of Classical and Modern Languages and married Evan Kek '30, who soon became treasurer at Indiana Central.

Dr. Kek played a key role in preparing for full accreditation (granted in 1947).

Reflector

articles and alumni remembrances indicate she directed multiple campus plays during her time at Indiana Central.