Graduate students assist in obtaining grant for ProAct youth development programs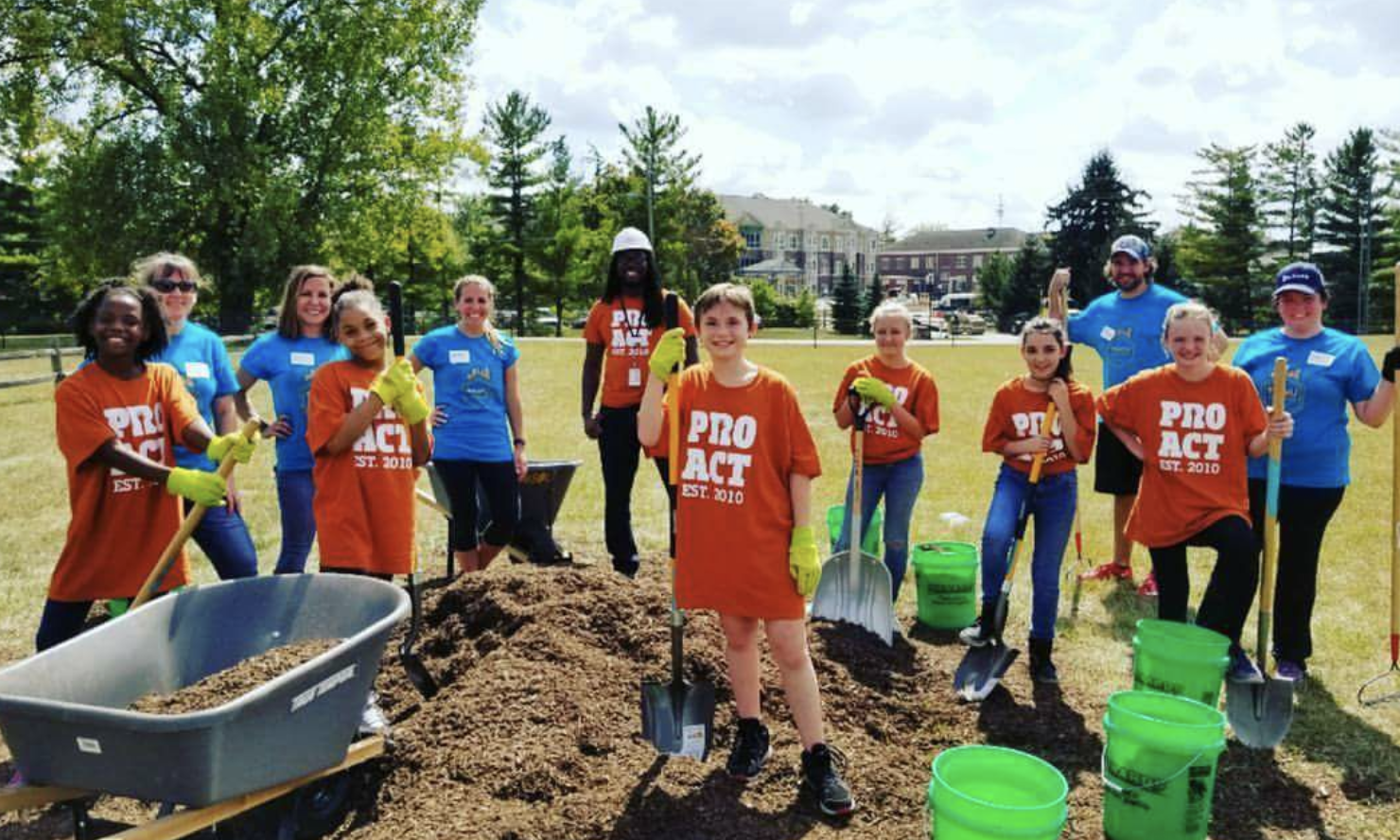 ProAct, an Indianapolis nonprofit that empowers urban youth through service-learning, will benefit from a $35,000 grant proposed by three applied sociology graduate students.

Matthew Byrd, Lynlee Swartz and Sanjay Daley collaborated with ProAct to prepare a proposal for their grant-writing course, SOC 513. The funds from the Thomas J. & Marjorie S. Gray Foundation will help support the completion of ProAct's innovative character education and critical service-learning curriculum, as well as help the organization expand its Kids in Action Program into two new schools in the next academic year.

The grant-writing course pairs local nonprofit organizations with applied sociology graduate students who assist the groups with grant applications. Instructor Marianna Foulkrod '03, who is the director of the Center for Service Learning & Community Engagement (and an alumna of the applied sociology graduate program) recruited local nonprofit organizations to explain the city's most current social needs to the class. The students were then matched with organizations through a strategic process that aligned with their interests and experience.
Swartz said she was immediately drawn to ProAct's core values.
"ProAct stood out to me, especially as they strive to change how at-risk youth view community service. The youth ProAct serves typically view community service as a punishment. ProAct teaches their participants the value of being civically engaged by doing in-class lessons, and then applies those lessons to projects on the weekends," Swartz explained.

The grant-writing course highlights the ways in which students are learning to incorporate professional skills into the University's emphasis on education for service. Foulkrod said students receive the opportunity to apply skills in preparing a successful grant proposal to support local nonprofit agencies. In the process, students also learn to develop innovative and critical thinking skills.
"The key to the success of this course is that community partners who have this need also recognize the importance of real-life experiences for the students. While supervising the process, they also allow time for learning, practice, exploration, and – by the end – effective completion of the grant proposal," said Foulkrod.
Derrin Slack, ProAct executive director, said the grant project is one of many that ProAct and the University of Indianapolis have collaborated on.

"Working with an anchor institution like the University of Indianapolis has helped our organization leverage our workload and focus on the important work we do in the community while ensuring quality work is completed on valuable projects. We are grateful for its continued support of our mission. It feels great to have such a strong, like-minded partner as UIndy!" Slack said.
The Department of Sociology provides ample opportunities for graduate students to engage in service-learning through strong community ties, including ProAct, the Burmese-American Community Institute, Southeast Neighborhoods of Indianapolis and many others. The University's master of arts in applied sociology offers concentrations in applied research and evaluation, community leadership and teaching sociology.
Mentorship is another important factor in the University's applied sociology program. Swartz said Amanda Miller, sociology chair, and Marianna Foulkrod have both been influential.
"Marianna's compassion for her students and anyone she works with is contagious. She also has a wealth of knowledge about other services in the city and is always finding new ways to connect like-minded individuals," Swartz said.