Semester II midterm grades due March 6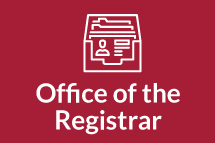 Midterm grades for Semester II, 2017-2018 (201720) are due Tuesday, March 6.  The Office of the Registrar will process the freshman grade mailing the next day and insert Zs (grade not submitted) for all courses that have no grades entered.
MIDTERM GRADING GUIDELINES:
1) Only undergraduate, full-term courses (not accelerated) are to be graded.
2) For courses in which grades of CR/NC (credit, no credit), P/F (pass/fail), or S/U (satisfactory/unsatisfactory) are earned, it is best to assign a grade of DE (deferred) at midterm time. If you assign a CR/P/S grade, some students may think they are done and stop attending the course.
 MIDTERM GRADING INSTRUCTIONS:
Midterm grading instructions can be found online on the Registrar's Office MyUIndy site here. Self-Service is not compatible with the Microsoft Edge web browser. If you are prompted to enter your A# and a pin, you should use Firefox or update your version of Google Chrome.
Please recall that you can only grade courses assigned to you in Banner.  If you are not assigned as the instructor for the course, the CRN won't show in your drop down menu. Please contact Tracy Van Welde, Assistant Registrar for Academic Scheduling, if you are not listed as the instructor.
ADMINISTRATIVE WITHDRAWAL:
If you choose to administratively withdraw a student from your class, this has to be done via the Registrar's Office. The deadline for administrative withdrawal is Friday, March 23.  Click here to access the online form.