Kevin Whiteacre presents research at Belize National Research Conference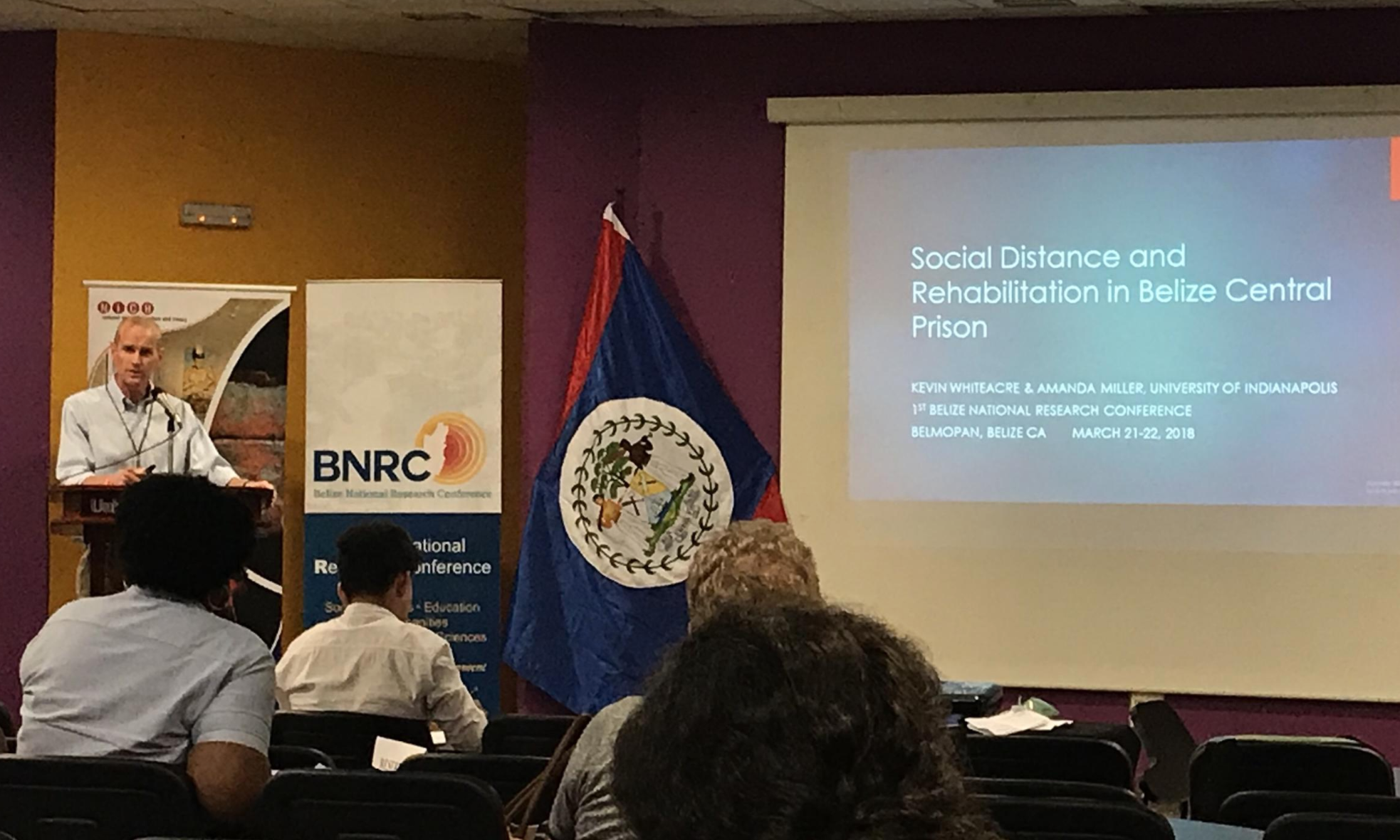 Kevin Whiteacre, criminal justice chair, presented research at the first annual Belize National Research Conference in March at the University of Belize.
Whiteacre and colleague Amanda Miller, chair of sociology, and twelve students began an oral history project in 2012 at the central prison in Belize, which is run by the Kolbe Foundation. The Kolbe Foundation is a unique non-profit, non-government organization managing the the Belize Central Prison with a strong focus on rehabilitation.
Their goal was to "record the historic change in management that occurred at the prison where Kolbe took over and turned it into a model institution, made the prison safer and improved conditions," he said. 
The project allowed staff members to share their stories and create a documented history. The research presented in Belize focuses on social distance.
"We're trying to understand how is it that Kolbe turned things around so well.  Through the interviews with 36 staff members, we've pulled out themes that show decreased social distance, which is to say that staff and guards feel less distance from the inmates. The closer you feel to an inmate, the more likely you are to support rehabilitation," Whiteacre explained.
The conference was featured on Belize national television. Watch the clip below: