Speech and Debate Team earn top honors at national championships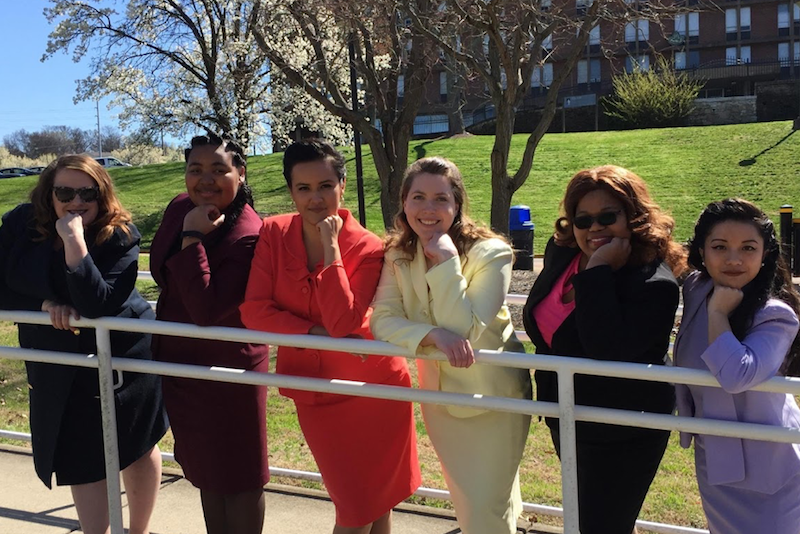 The University of Indianapolis Speech and Debate Team earned top honors at two national tournaments in March.
"We have a saying on the team, 'Focus on the process-not the product.' This reminds the students that if you put in the work, the results will follow. This year they have put in so much work and they are very proud to bring these honors back to UIndy," said Stephanie Wideman, assistant professor of communication and director of the team.
The UIndy Speech and Debate Team is a nationally ranked community that competes in events to enhance communication, research and public speaking skills.
Learn more about their recent success.
Several team members traveled to Suffolk University in Boston to compete in the Novice National Championship. The team earned fifth place (out of 24 competing schools), and individual participants were ranked among the top five in the nation.
Varsity team members traveled to Tennessee State University in Nashville to compete in the Pi Kappa Delta National Championship. Two members of the team earned the honor of being named national quarterfinalists. The last time the team competed in a varsity national out-round was in 2012.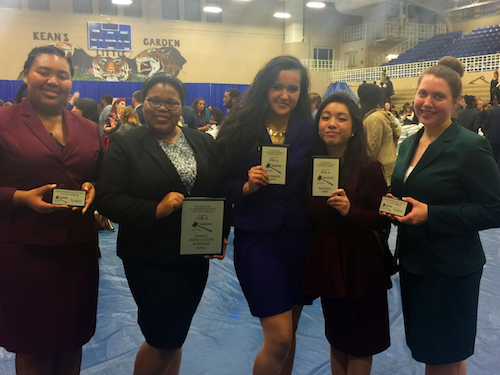 "This competition season has been full of challenges that have strengthened us as a team and individually. Our achievements are evidence of our determination, commitment, and love for speech. The season may be over, but the strive for improvement never stops," said Kaylee Blum, team captain.
See results and photos from both events below.
Congratulations to all Greyhounds who competed: Hilary Bauer, Kaylee Blum, Shayla Cabalan, Craig Chigadza, Roci Contreras, India Graves, Melanie Moore, Sierra Roberts, Taylor Woods, Ryan Wright-Jordan
Interested in seeing these performances for yourself? The team will host a showcase of their work on April 10, 2018 from 6:30 pm-8:30 pm in Heal 138. LP Credit Approved.
To finish off the national season the team will compete in the National Speech Championship and the Interstate Oratory Association's Persuasive Competition in April.
Novice National Championship Results, Boston, MA –
Craig Chigadza

'22 (psychology)

:  2

nd

in DUO Performance,

4th Extemporaneous Speaking, 5th Impromptu Sales, 6th Persuasion, and 4th Pentathlon

Sierra Roberts

'21 (history/government)

:  3

rd

Rhetorical Criticism

Taylor Woods

'22 (communication)

:  2

nd

Poetry Interpretation, 2

nd

DUO Performance, and 4

th

Prose
Pi Kappa Delta National Championship Results, Nashville, TN – 
Kaylee Blum '20 (archaeology):  Excellence Award (Top 30%) Informative Speaking

Shayla Cabalan '20 (English/communication):  Quarter Finalist (Top 24) Persuasive Speaking

Roci Contreras '20 (communication):  Quarter Finalist (Top 24) Poetry Interpretation

Melanie Moore '20 (computer engineering/computer science):  Excellence Award (Top 30%) Persuasive Speaking