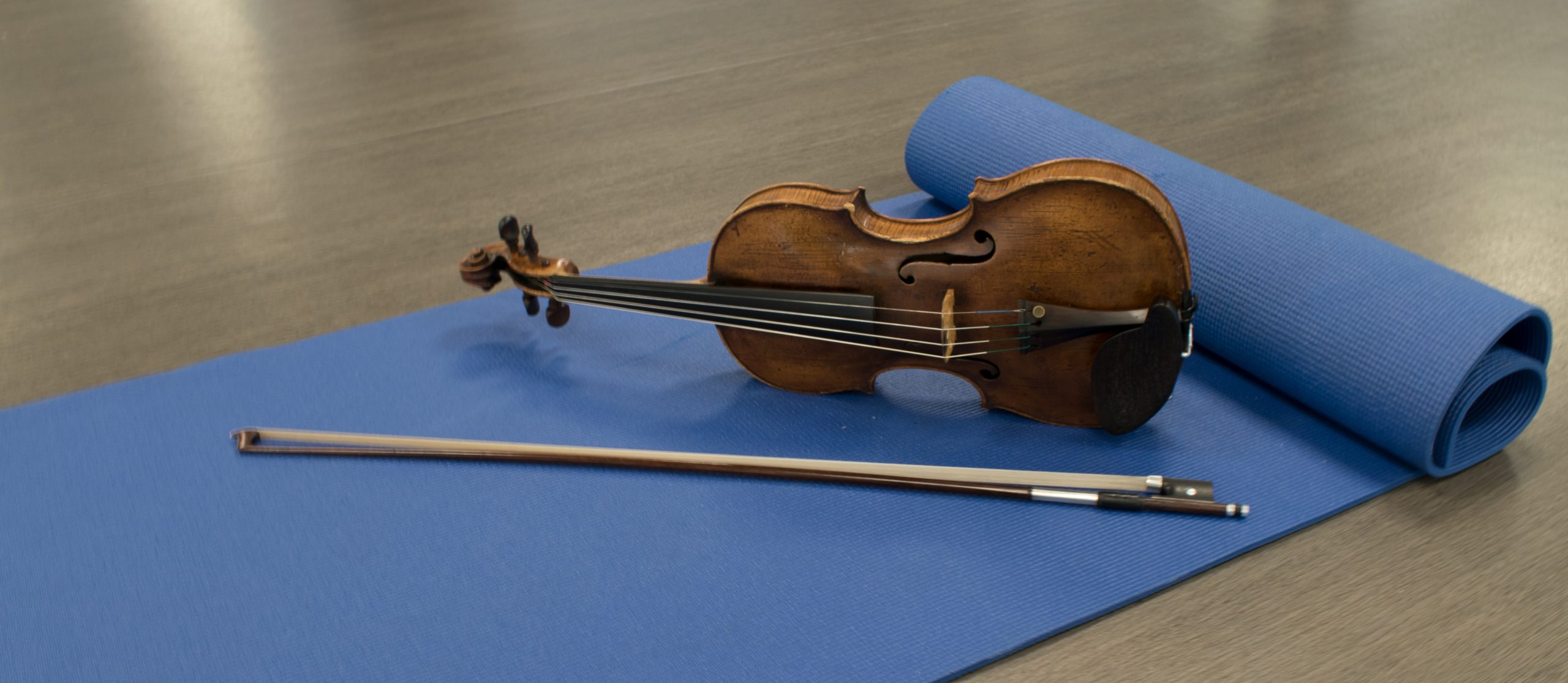 The Department of Kinesiology is teaming up with the Department of Music to offer a free yoga class to the campus community!
Joana Genova, visiting assistant professor and a member of the Indianapolis Quartet, will play violin while Brittney Herman leads a yoga class on the stage of Ruth Lilly Performance Hall in the Christel DeHaan Fine Arts Center.
Students, faculty and staff are welcome to attend. No RSVP is required. Mats will be provided, or you can bring your own.
Mark your calendars for Tuesday, April 3 at 2:45 and prepare to let the soothing combination of violin + yoga melt your worries away.
Please contact Jill Dempsey dempseyj@uindy.edu with questions.