Journalist Dawn Paley shines light on Mexico's "disappeared" with April 12 lecture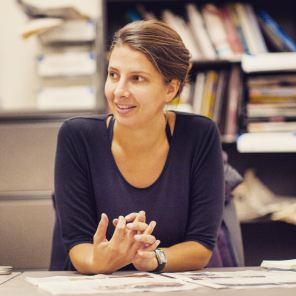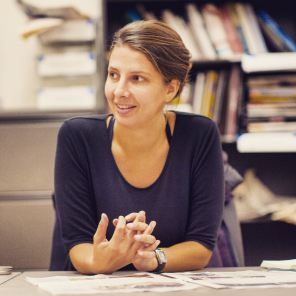 An internationally-acclaimed journalist will speak at the University of Indianapolis in April about community-led efforts in Mexico to locate the bodies of disappeared citizens. Dawn Paley will present "Grassroots Searches for the Disappeared in Mexico" at 6:00 p.m., April 12, UIndy Hall B in the Schwitzer Student Center. The event is free and open to the public.

Since the disappearance of 43 students in Guerrero, Mexico, in September 2014, family and community-led groups have begun to carry out land searches for the bodies of disappeared people in areas throughout the country. In this talk, Paley explores the crisis of enforced disappearance in Mexico and takes a detailed look at how one group of family members of the disappeared in the northern state of Coahuila has organized to carry out searches.

Dawn Paley is the author of "Drug War Capitalism," which traces the "Drug War" story from Latin America to U.S. boardrooms and political offices. Paley, who is based in Vancouver, Canada, has written for magazines and newspapers including the The Guardian, Vancouver Sun, The Globe and Mail, BC Business Magazine, The Nation, The Dominion, Ms. Magazine, The Tyee, the Georgia Straight, Briarpatch, NACLA Reports, This Magazine, Canadian Dimension, Counterpunch, The Vue Weekly, Watershed Sentinel and Upside Down World. She is currently a doctoral student at the Autonomous University of Puebla in Mexico.
This event is being organized by the student members of FOUND (Forensics at UIndy). Krista Latham, director of the University of Indianapolis Human Identification Center and associate professor of biology, is their faculty advisor. Paley contributed a chapter to Latham's most recent book, The Sociopolitics of Migrant Death and Repatriation, co-edited with Alyson O'Daniel, assistant professor of anthropology. Latham said the talk will be a fascinating look into forensic science, social justice, Latin American issues, journalism and more.

"The topic is not only interesting and relevant, but Dawn is a young person, a woman and a student. It really shows how you can use your education to do amazing things," Latham said.

Four years after 43 students from a teacher's college were forcibly disappeared in the Mexican state of Guerrero, there are no clear answers as to why security forces attacked and detained the students or where their bodies may be located, Latham explained.

While Paley's talk will focus on this particular instance of forced disappearance, Latham said it's important to understand that such incidents are not rare in global populations.

"Forced disappearances are on the rise globally as governments try to avoid accountability for their actions," Latham explained. "In the United States, this crisis unfolds along the southern border as thousands are disappeared as they try to make their way from Latin America to the U.S."

Latham leads a team of graduate students to the Texas borderlands every year to identify the remains of people who died crossing the border so that their families can be notified. She sees many parallels between Paley's work and her own – as citizens step into the role of investigators and activists when authorities won't act.

"Not only does it focus on disappearing and silencing voices, but it also focuses on ways in which science can be considered an act of rebellion," Latham said.

Read more about Dawn Paley.