A University first: Kalia Daily '18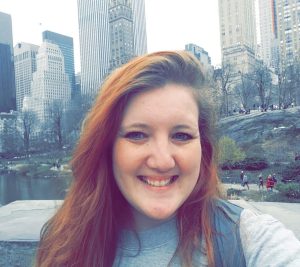 In May 2018, Kalia Daily will be the first student to graduate with a concentration in printmaking from the studio art program. (She also has a concentration in painting and a minor in art history.)
"When I first came to UIndy, I must admit I was not confident in my abilities as an artist. Through the instruction of many of my professors, specifically Jim Viewegh and Katherine Fries, I was able to see my work grow and mature in ways that I never imagined," she said.
The studio art program is designed so that all art students start at the beginning, learning the basics.
"I was introduced to artistic ideas that helped me see my work more critically, thus making it easier to pinpoint areas I needed to work in most," Daily explained. "I was able to build upon those technical lessons to then enter into a realm where you can achieve certain conceptual ideals."
Slideshow: Meet the Class of 2018!
She also said it was useful to learn how to operate the University's new Vandercook Press because of its popularity in the printmaking world.
"It can produce quality work in little time, so it was important for me to learn how to operate a press that is so common in other print shops."
Learn how UIndy art students, including Kalia Daily, received real-life client experience by collaborating with the Department of Theatre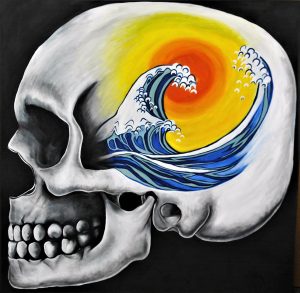 Daily is a student employee in the print studio, an Art & Design Student Academy Club Leader, and a leader and mentor to upper and underclassmen alike.
"I am tremendously proud of what we call the 'founding printers' of the department," said Katherine Fries, art & design professor. "Kalia and her peers have really brought this program to life. Their hard work, spirit, and dedication have seen the program through the first years of growth and for that they will always be part of the print program and Hullabaloo Press."
Graduation can be a bittersweet moment, marking the end of one chapter and the start of another, but Fries sees it differently.  
"This is one of the many reasons I love UIndy: because students like Kalia come here and make wonderful things happen on our campus! Commencement is a magnificent time to look back at what was achieved and look forward to what still can be," she said.
After graduating, Daily plans to enroll in the University's Masters of Arts program, continue building her portfolio and pursue a Masters in Fine Arts Degree later in her career.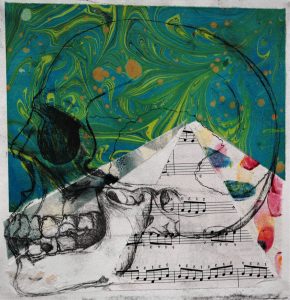 "Without the introduction and attention from the art & design faculty and staff, I would not be the artist I am today and I am forever grateful for their guidance and expertise."
See Daily's senior exhibition April 16 – 20 in the Student Gallery, Schwitzer 011.