University of Indianapolis announces new dean to lead the School of Education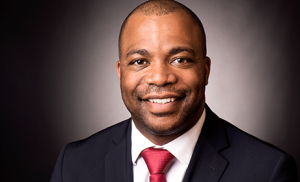 The University of Indianapolis announced Friday that John A. Kuykendall, III, Ph.D., has been appointed as the next Dean of the School of Education effective July 1, 2018.

Dr. Kuykendall most recently served as a tenured associate professor of education and as the director for the School of Education at the University of Arkansas at Little Rock. In his administrative role at Little Rock, he oversaw 27 undergraduate and graduate degree programs in teacher education and educational leadership. Before arriving at Little Rock, he was a faculty member at Marquette University in Milwaukee, where he oversaw the College of Student Affairs Program and taught graduate courses in higher education.

"The University of Indianapolis School of Education has a history of dynamic undergraduate and graduate programs that emphasize experiential learning taught by supportive and experienced faculty. Our tradition of strong relationships with central Indiana schools will be enhanced by Dr. Kuykendall. His appointment will further enhance our high standards and record of innovation," said Executive Vice President and Provost Stephen Kolison, Jr.
One such example Dr. Kolison cited is the University's Department of Teacher Education, which has been nationally recognized for partnerships with local K-12 schools through the 2013 Model of Excellence Award in the Partnerships category from the national Association of Independent Liberal Arts Colleges for Teacher Education.

"I look forward to leading the University of Indianapolis School of Education. As Dean, I will provide forward-thinking leadership that will help equip teachers and administrators for the challenges and demands of an ever-changing educational landscape. I hope to serve our future educators tirelessly, and I am excited to be working with an outstanding, transformative faculty," Dr. Kuykendall.

Recent grants have helped to place the University of Indianapolis School of Education at the forefront of innovative teaching methods. School of Education faculty have pioneered breakthrough programs such as Teach Today: Transform Tomorrow, which focuses on the recruitment of talented high school students who show an interest in STEM. The program received a grant from the STEM Teacher Recruitment Fund in 2017 to work with students as early as the 10th grade to develop the mindset around becoming a teacher. The Teach (STEM)³ Program, funded through the National Science Foundation Robert Noyce Teacher Scholarship Program, focuses on preparing secondary-level (middle/high school) STEM educators. The program meets a growing local and national need by bringing professionals from STEM-related fields to pursue a teaching career.

Dr.  Kuykendall's research areas address several of the most pressing concerns in higher education today: achieving college readiness for first-generation students, developing new models for college recruitment and retention, and how social class structures impact children's abilities to attend and be prepared for higher education. Dr. Kuykendall plans to continue these lines of scholarly inquiry and to seek external funding to support these important projects. He has numerous peer-reviewed research and scholarly paper presentations, published articles and chapters within books, including the 2017 publication, "Advancing Equity and Diversity in Student Affairs: A Festschrift in Honor of Melvin C. Terrell."

A native of Pine Bluff, Arkansas, Dr. Kuykendall began his baccalaureate studies at the University of Arkansas at Pine Bluff, where he earned a Bachelor of Science in biology education. His master's studies took him to Christian Brothers University in Memphis, Tennessee, where he earned a Master of Science in educational leadership. For his doctorate, John earned his Ph.D. from Indiana University in higher education administration.