Steve Herriford named as one of IBJ's 2019 CTOs of the year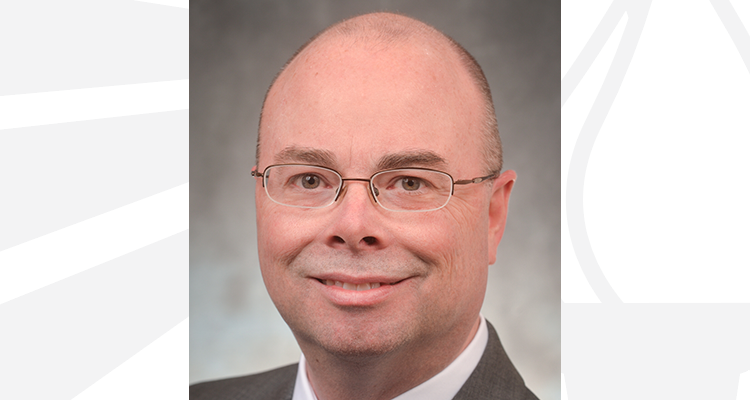 Steve Herriford, University of Indianapolis Vice President and chief technology officer, was recently named 2019 CTO of the Year by the Indianapolis Business Journal.
Major organization achievements during tenure
Herriford has redefined IT at the University of Indianapolis in a couple of ways. First, by recrafting how the school uses data. He created a data lake from many disparate databases, enabling administrators to use data not just to describe outcomes but also to provide predictive models for the future. He's also revamped IT's culture. "We've transitioned from being the 'digital police' and project roadblocks to true partners and leaders who are sought out and consulted to assist with projects across campus. This couldn't have been accomplished without a dedicated staff who were willing to undergo a major cultural shift to a focus on a customer-service model at all levels of the IT organization." Herriford has also made the IT function into a bit of a profit center by taking over the university print shop and partnering with vendors to create sponsorship opportunities and deals that have revenue-sharing possibilities.
Recent tech problem solved
IT transitioned nearly all classroom and meeting space displays to wireless presentation technology, eliminating time spent locating proper adapters and dealing with damaged ports. Now, almost any device can connect to almost any display without the need for adapters or being tethered to a set location in the room. "In this case, our technology transitioned from a hindrance to an asset."
Challenge faced that only tech people would understand
"Most IT folks would agree that one of the biggest challenges is finding the balance between security and open access. This is especially true in the higher education space, where IT must manage a diverse audience of students, faculty, staff and visitors along with the plethora of business and personal devices on the network. While everyone supports security, changes that impact the academic mission or the student experience aren't as easy to mandate on a college campus as in some other markets."
First computer
Texas Instruments TI-99/4A. "I learned BASIC on this machine and spent way too much of my college freshman year creating animated digital Christmas carols with a music-major friend."
The road
After graduating from UIndy with a bachelor's in chemistry and math, Herriford spent 13 years as a chemist with various employers in production, analytics and polymer research. He eventually returned to UIndy after becoming more interested in programming than chemistry. At one point, he formed his own custom software development company, but he transitioned his clients to other consultants as his workload picked up at the university. He's been CTO there for eight years.
Go-to websites
Educause, TechRepublic and Gartner for work. On the personal side, Herriford enjoys sites that deal with home retro-arcades, home automation and virtual-reality websites and forums.
Favorite gadget?
Oculus Quest
Preferred work atmosphere
"Our IT shop transitioned from private offices to open concept about four years ago. While there was initial trepidation, most of the staff have come to prefer and thrive in the new environment. I prefer interactions without concerns over chain of command whenever possible."
My job would be easier if …
"Apple never invented the iPhone! But seriously, budget dollars and adequate, qualified personnel are always in short supply."