2018 UIndy Day breaks University record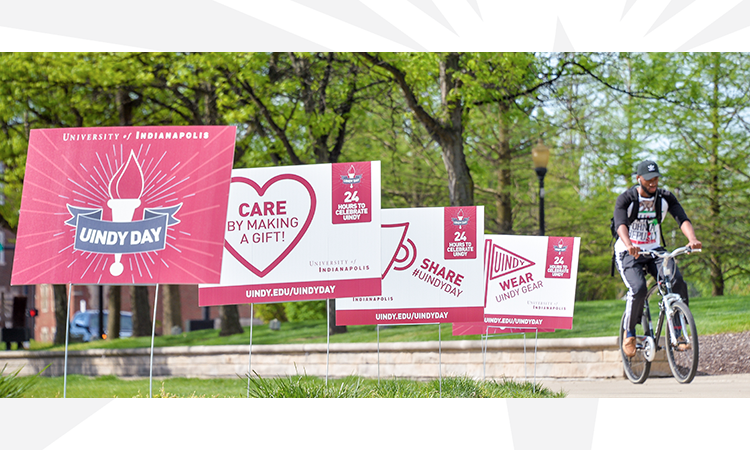 Greyhounds alumni, friends, faculty, staff and students joined together to break a record for the most UIndy gifts in 24 hours for the 2018 UIndy Day! We surpassed our goal of 500 donors with 566 gifts, $36,523 raised for 36 programs and more than 1,100 social media posts.
The third annual 24-hour fundraising event is a celebration of the University of Indianapolis that encourages everyone in the Greyhounds family to show your UIndy spirit and support our students.
The projects include​ ​the restoration of Good Hall, student scholarships, the funding of Athletic Training Board of Certification fees for students, the creation of the School of Business Finance Lab, and enhancements for the new Criminal Justice Education Lab. Some projects have a matching gift opportunity. Supporters of the University can become advocates on the UIndy Day Giving Page and earn prizes for generating gifts on UIndy Day.
Several events celebrated UIndy Day. Andy Kocher, Associate Vice President of Alumni Engagement, said the goal is to generate 500 gifts to benefit University of Indianapolis students.

"Our entire University community is proud of what is being accomplished on our campus and UIndy Day is our annual opportunity to show that Greyhound pride to the world," Kocher said.