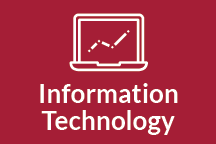 Last week, Google released the first major update to Gmail in many years.  In addition to a slew of new features, it also has a new look and feel, incorporating Google's current style guides.  Among the most exciting features:
Open attachments from the preview/email list
"Snooze" messages until a later date
Calendar, Keep and Tasks integrate cleanly into a sidebar next your inbox (a resounding favorite among UIndyIT administrators)
Smart replies (pre-composed, contextually-aware reply messages)
More aggressive security warnings when an email may be unsafe
To enable the new look, click on the cog wheel (Settings) in the upper right corner of your Gmail account and select the "Try the new University of Indianapolis Mail" option. You may need to log out of your account and log back in to see the option.

These new features have already been made available to Google personal accounts and now to UIndy via Google's Early Adopter Program.  Visit the Google Blog for more details, including feature demonstrations.