Graduate Real Estate Development students present inaugural capstones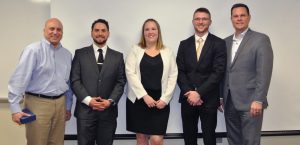 The first cohort of students in the Master of Professional Studies in Real Estate Development program presented their capstone projects in April, just a week after students in the program won the NAIOP Urban Land Institute University Challenge for the second consecutive year.
Anne McKinley, Logan Brougher and Justin Williams showcased the final efforts of their degree in front of peers, family, and industry professionals. Each was tasked with selecting one of four options for their project:
A real estate development project proposal
Solving a critical problem with an industry partner
Creating a white paper that contributes to industry practice
A 7.5-week field experience
"This is an opportunity to showcase the skills they've learned and built upon in each course. It's a culmination of their experience and backgrounds and what they want to do in the future," said Eric Harvey, program director. "It's an opportunity to propel them in the career of their choosing."
Each of the students' presentations showcased a different opportunity to innovate real estate development in the state of Indiana. For Justin Williams and Anne McKinley, that meant creating real development proposals from the ground up. Williams focused on tax credit-eligible low-income housing in the city square of Lebanon, Indiana. "Lebanon Lux" would support the influx of labor projected to join the city by 2022.
McKinley proposed Oak Ridge Springs, an amenity-rich neighborhood in the fast growing city of Westfield in Hamilton County. McKinley didn't have to look far for inspiration when envisioning Oak Ridge Springs.
"I was really developing a neighborhood for myself," McKinley says. "Driving around Carmel, I didn't really find anything that fit my needs. Then I stumbled across this plot of land and the deal was made for me."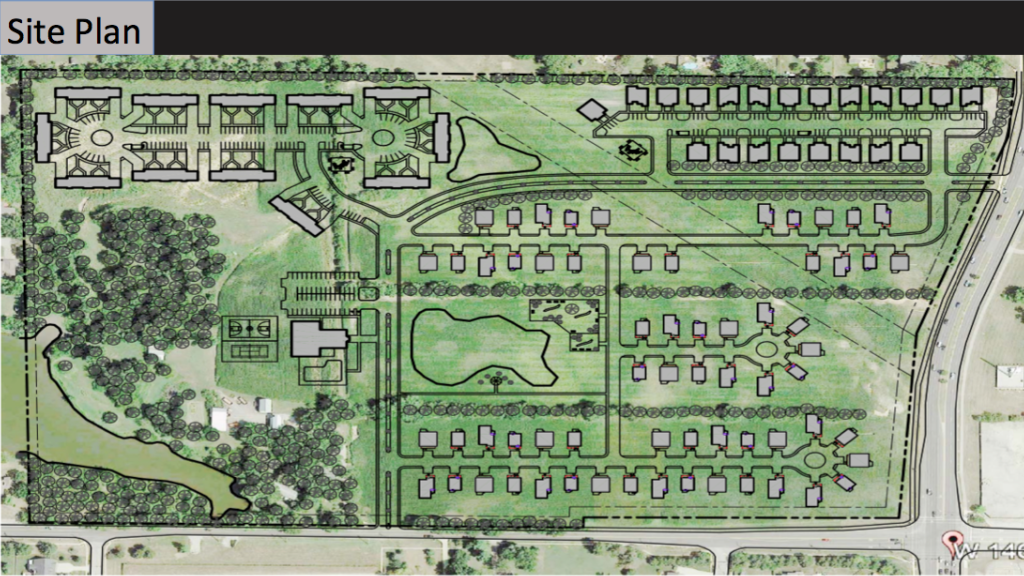 During his first year in the program, Logan Brougher found an internship at Greenstreet Ltd., an Indianapolis-based real estate development firm. He has since progressed to full-time associate, and presented his project experience with Fort Wayne Electric Works, a reimagining of the General Electric campus in Fort Wayne, Indiana. The project, a joint venture with Greenstreet and Cross Street Partners, will transform the abandoned 39-acre space into a mixed-use district of "innovation, culture and community."
Jeff Kingsbury, managing principal of Greenstreet Ltd., spoke highly of what the MPS has done for Logan.
"As [Logan] progressed in the program, he was able to immediately bring his learning from the classroom into the office," Kingsbury said. "It was great for us an employer, and I think it was good for the program to have engaged working professionals in the classroom."
Harvey reflected on the growth he has seen in the first cohort of graduates.
"They are brilliant people—that's obvious. They've picked up technical real estate knowledge and are running with it. That was evident in their presentations, because if you ask any of the board members here, they would say these are real life projects that could be completed today. And that's the goal of the program."
Applications are currently being accepted for the fall 2018 Real Estate Development cohort. Eric Harvey can be reached at harveye@uindy.edu. Apply here.
Written by Logan McGrady, Communications Specialist for Graduate and Adult Learning Enrollment.