Dr. Fiems takes interprofessional education intercollegiate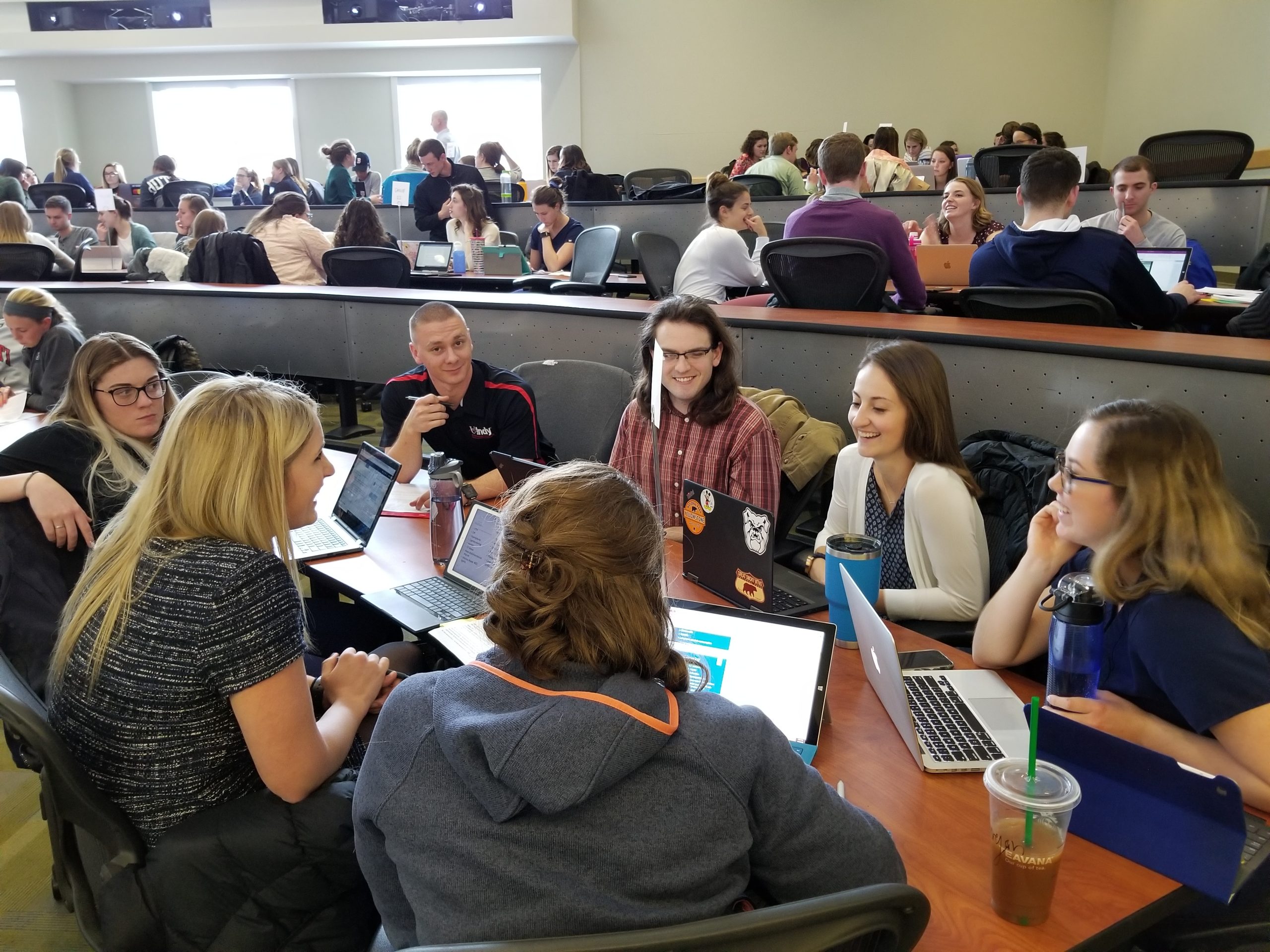 For the past two years, Dr. Connie Fiems, assistant professor in the Krannert School of Physical Therapy has taken her second year Doctor of Physical Therapy (DPT) students to an interprofessional education (IPE) event with students from Butler University's Pharmacy, Communications Disorders, and Physician Assistant programs. Together the students work through a patient case involving an acute care hospital admission and discharge plan. Dr. Fiems and her Butler colleagues shared the model and its advantages at the Heartland Interprofessional Educational Conference in Omaha, Nebraska last summer.
"We get 250 students together into interdisciplinary teams each spring for the three-hour   event," Dr. Fiems said. "It's an experience that engages them in learning about other professional roles and responsibilities, communication and teamwork."
While the original event started at Butler, it grew to include the UIndy physical and occupational therapy programs two years ago. Dr. Lucinda Dale's Master of Occupational Therapy students have also participated. After being invited to the event, Dr. Fiems and Dr. Dale worked with the Butler faculty to update and modify the case and activities to appropriately include the new professions.
"This event has had a positive impact on the interprofessional educational experiences of students from both universities," Fiems said.
It left an impression on now third year DPT student Kayla Silverman from Dr. Fiems Neuromuscular Conditions class. "This event made me aware that I may need to have a role in educating my future patients as well as other healthcare providers about what PT is and our full scope of practice" Silverman said.
Silverman's classmate Megan Bales said the event "highlighted the importance of interprofessional collaborations in health care settings. Without collaboration we would be doing the patient a disservice."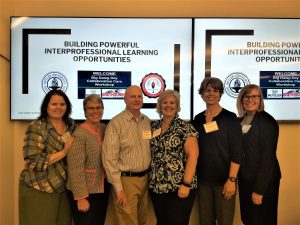 Butler faculty who collaborate on this unique partnership include Jennifer Snyder and Jennifer Guthrie from the Physician Assistant program, Angela Ockerman and Kevin Tuohy from the Pharmacy program, and Ann Bilodeau from the Communication Disorders program.