Sociology video project highlights alumni network, career opportunities

A sociology capstone project is reinforcing alumni connections and helping students envision future careers as they put valuable professional skills into action. Under the guidance of Jim Pennell, professor of sociology, the SOC 440 class produced a video to provide information about career options for prospective students, current sociology majors and students with an undeclared major.
Working with faculty, the Office of Alumni Engagement and the Communications & Marketing Department, students contacted more than two dozen University of Indianapolis sociology graduates, conducted interviews and compiled data to create the video, which explored the various career paths young alumni are pursuing with their sociology degrees.
The project connected students with UIndy sociology alumni like Mercedes Stephens '16 (sociology and Spanish), a program manager at Teen Works, a summer employment and college readiness program for Indianapolis-area teenagers. As a UIndy student, Stephens took sociology as an elective and quickly realized she had found her calling.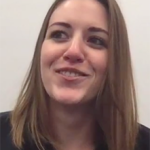 "I just fell in love with the class. I ended up asking faculty, 'Where can I go with a sociology degree?' Then I learned how versatile it was and how it could help me join a master's program and further my career," Stephens said.
Also featured in the video is Hannah Johnson '16 (sociology and criminal justice double major, with minors in corrections, psychology and communication), who is now a student at Indiana University McKinney School of Law.
"Being able to talk to the faculty and bounce ideas off of them and hear their input – given that all of them have gone to grad school – ended up really helping me figure out what I wanted to do," Johnson explained.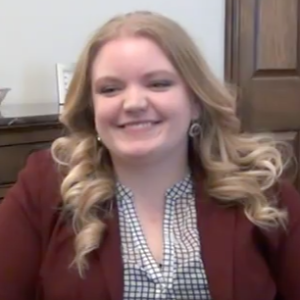 Coran Sigman '14 (sociology), another alumna featured in the video, said the basics she learned in sociology formed the foundation for her career. She serves as assistant director of alumni engagement for the University.

"Culture and society are concepts I deal with on a daily basis," said Sigman. "I can't talk to a 1954 alum the same way I talk to an alum from my class of 2014. There's a big cultural difference there."

Role models
Making connections and getting to the heart of alumni stories was an integral part of the video project. Naeemah White '18 (sociology) contacted alumni and made content recommendations for the video.
"It was really helpful hearing all the different perspectives from alumni, especially with regards to graduate school," said White, who is considering a master's degree. She mentioned the examples of Derek Zhao '17, an international alumnus from China, and Zak Mitchie '16, both of whom pursued graduate studies in sociology.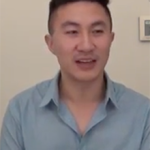 Zhao, who is pursuing a doctorate in sociology at the University of Illinois (Chicago), is grateful for the help of faculty members Amanda Miller, sociology chair, and professors Jim Pennell and Tim Maher.
"Dr. Miller and Dr. Pennell both read my senior thesis which I used to apply for graduate school," Zhao explained. "They not only helped me figure out a plan of study and where I wanted to pursue that, but also they helped shape my sociological thinking."
Project management
Allison Beechboard '18 (sociology) said she learned some valuable time management lessons.

"Everybody's schedules are busy. One of the biggest challenges was to accommodate their schedules and ours," Beechboard said.
Beechboard noted that geographical location was another hurdle. Some of the interviews had to be conducted via Skype, while other out-of-state alumni who couldn't be interviewed on campus sent in video clips.

Pennell provided guidance as students navigated project and timeline management. "I try not to have a heavy hand on this. It's an opportunity for them to collect the information and figure out how to produce it themselves," said Pennell.
Destiny Trevino '18 (sociology) edited the video using iMovie, exercising a skill that proved essential to the project. "I learned about how we worked as a group, and people's strengths and weaknesses," Trevino said.
Beechboard said she was encouraged by the success of UIndy's sociology graduates.
"It was nice to know that there is a takeaway from the classes. There are so many different avenues that we can take with sociology," Beechboard said.