University of Indianapolis Etchings Press announces 2018 Book Prize authors

INDIANAPOLIS – Etchings Press, the University of Indianapolis student-run publisher, has announced the recipients of the 2018 Book Prizes.
Since 2013, the Etchings Press Book Prize has solicited submissions of unpublished poetry and prose, chapbooks and novellas to compete for publication. To choose the 2018 winners, the University's Department of English 479 class reviewed 56 submissions and narrowed them down to one book in each of the three categories. Winners receive a cash prize and 15 author copies of their published book.
"I admire the student editors' professionalism," said Liz Whiteacre, Etchings Press advisor and assistant professor of English. "Production teams worked tenaciously to turn the winning manuscripts into the beautiful books people can now purchase on Amazon. As an undergraduate, the opportunity to gain such valuable hands-on experience in publishing is special."  

Recipients of the Etchings Press 2018 Book Prizes are as follows: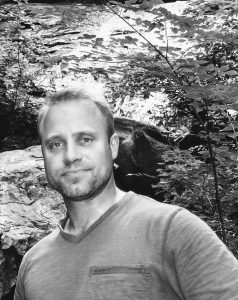 Chad V. Broughman is the 2018 Etching Press Chapbook Prize in Prose winner for his collection of short stories entitled the forsaken… Broughman expertly strings together four stories of broken people surviving events that leave them with deep emotional scars. Through trauma, family, societal ideals of strength and masculinity, and mental health issues, Broughman's characters and their stories evoke visceral heartbreak and empathy in readers.
Broughman won the 2016 Rusty Scythe Prize Book Award and has been published in numerous reviews and journals nationwide. He also won the 2017 Adobe Cottage Writers Retreat in New Mexico and recently was named a finalist in the William Faulkner: William Wisdom Creative Writing Competition. Broughman holds an MFA from Spalding University.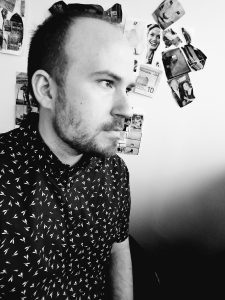 Robert Campbell's In the Herald of Improbable Misfortunes earned the Etchings Press 2018 Chapbook Prize in Poetry. Robert Campbell's poetry collection In the Herald of Improbable Misfortunes revolves around dreams, dreamers, and otherworldly happenings. The speaker navigates a dream world, one in which the speaker engages with the wilderness and wild, leaving readers with a sense of wonder and connectedness.
Campbell's works have appeared in Tupelo Quarterly, The Collagist, Columbia Poetry Review, and other journals. Twice nominated for the Pushcart Prize, short-listed for the 2015 Black Warrior Review Poetry Contest, and previous winner of the Flo Gault Poetry Prize, Campbell holds an MFA in Poetry from Murray State University and an MS in Library Science from the University of Kentucky.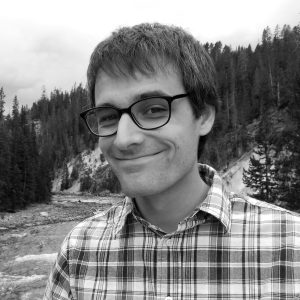 James R. Gapinski's Edge of the Known Bus Line is the winner of the Etchings Press 2018 Novella Prize. Edge of the Known Bus Line is a piece of slipstream fiction about an unnamed protagonist entering the world of Out of Service, a slum where people unfortunate to get on certain buses get left behind in a desolate, polluted wasteland where everyone fights for scraps that come off the buses.

Gapinski's collection of linked flashes, Messiah Tortoise, is available from Red Bird Chapbooks. His work has also appeared in The Collapsar, F(r)iction, Juked, Monkeybicycle, Paper Darts, Psychopomp, and other publications. Gapinski is managing editor of The Conium Review, associate faculty at Ashford University, and an instructional specialist at Chemeketa Community College.
All publications are available for purchase here. To arrange an interview with an author, contact Liz Whiteacre at whiteacree@uindy.edu or 317-622-0308.

About Etchings Press
Etchings Press is a student-run publisher at the University of Indianapolis. Each spring, students select, edit, design, and publish chapbooks and a novella from submitted manuscripts. Interested authors should review guidelines and submit chapbook and novella manuscripts at etchings.submittable.com. Submission deadlines fall in January each year. For more information, please visit Etchings Press or email uindyetchings@gmail.com. Publications are made possible by funding provided by the Shaheen College of Arts and Sciences and the English Department of the University of Indianapolis.