Multidisciplinary Symposium highlights collaboration with Community Health Network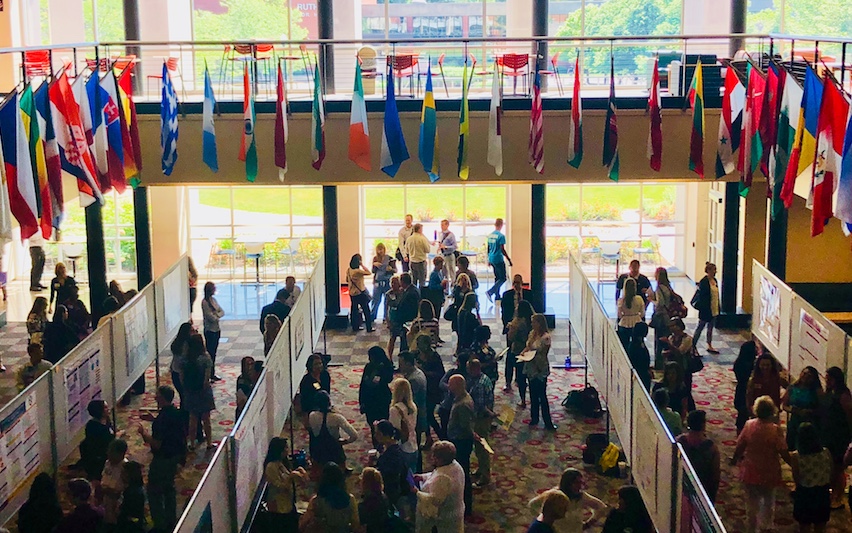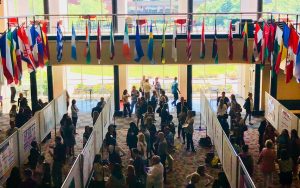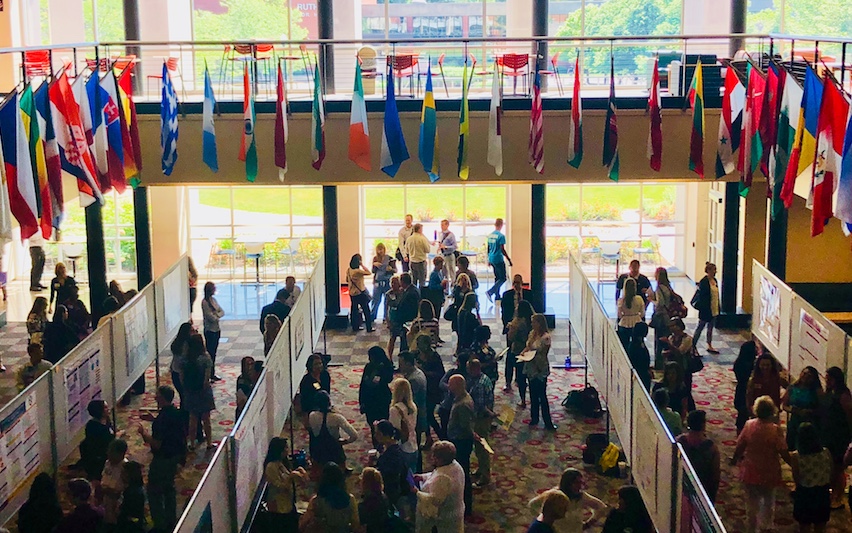 More than 300 Community Health Network  health professionals and University of Indianapolis students and faculty attended the 3rd Annual Multidisciplinary Symposium to share research and presentations on the latest healthcare trends.
The symposium highlighted the partnership between the University and Community Health Network, and showcases research and scholarly efforts by University faculty and Community clinicians. This year's agenda included more than 75 oral presentations and poster sessions.
Keynote speaker Sue Skochelak MD, MPH, the Vice President of Medical Education at the American Medical Association, shared insight regarding what's on the horizon for medical education and the role of multidisciplinary competency-based learning in ensuring that students are supported through their learning journey and developing skills to meet the needs of the patients.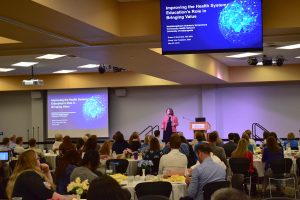 Kathy Zoppi, senior vice president and chief academics officer at Community, noted the growth of the symposium from 100 participants attending the first event three years ago to 300 attendees in 2018.
"As part of the partnership, we want to stimulate cross-institution collaborative projects," Zoppi explained. The event serves an important role in providing a space for Community Health Network's research and education programs to exhibit peer-reviewed scholarly activity for accreditation.

"When we first called UIndy three years ago in search of a good space to have this event, there was a gracious and rapid response from [Associate Provost of Research, Graduate Programs and Academic Partnerships] Ellen Miller of help, space and staff for our need.  It was unparalleled by other places and helped us get launched," Zoppi added.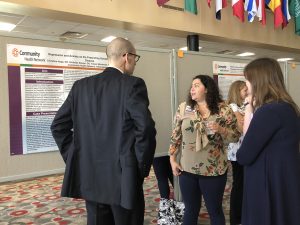 Participants from Community Health Network included physicians, pharmacists, nurses, educators, social workers, physical therapists, occupational therapists and speech therapists. University of Indianapolis research teams also participated, with some teams collaborating across organizations. Researchers not only get a chance to discuss the results of their studies, but also how to grow the partnership between the two organizations.
"I was so impressed by this event and the collaborative, inspiring scholarly work that is happening across both UIndy and Community Health Network. The range of presentations and posters outlined real-life challenges, intriguing questions, problem-solving strategies and innovative solutions across education and practice settings, which then leads to further questions to be answered.  I am excited about the possibilities for the work UIndy and Community can do through working together," said Stephanie Kelly, dean of the College of Health Sciences.
Many ideas have blossomed from discussions about how to advance the interprofessional and team education in both organizations.  
"Our existing groups of physicians, nurses, health professionals, pharmacists, psychologists and social workers can benefit from the engagement of bright students in clinical settings who ask great questions. We also can share improvements that make a big difference for patients and families – our ultimate goal, of course!" Zoppi said.
Partnership initiatives and news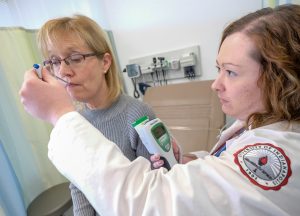 Community Health Network Foundation has received a four-year $2,564,978 award from the Health Resources & Services Administration (HRSA) of the U.S. Department of Health and Human Services (HHS) to transform the delivery of primary care through enhanced undergraduate nursing education and redefined nursing practice in the primary care setting. The grant is effective July 1, 2018, and allows Community Health Network to expand an educational partnership with the University of Indianapolis School of Nursing. Learn more.
The Nursing Academy is a unique academic partnership between Community Health Network and the University of Indianapolis that offers an accelerated path for students to earn a Bachelor of Science in Nursing degree. It was established to support the unprecedented demands on today's nursing workforce. Together, the University of Indianapolis and Community Health Network are able to provide a higher standard of care to a complex and growing patient population by preparing nursing students to practice in the evolving landscape of healthcare.
Written by Sara Galer, Senior Communications Specialist, University of Indianapolis. Contact newsdesk@uindy.edu with your campus news.