University of Indianapolis School of Education Earns National Accreditation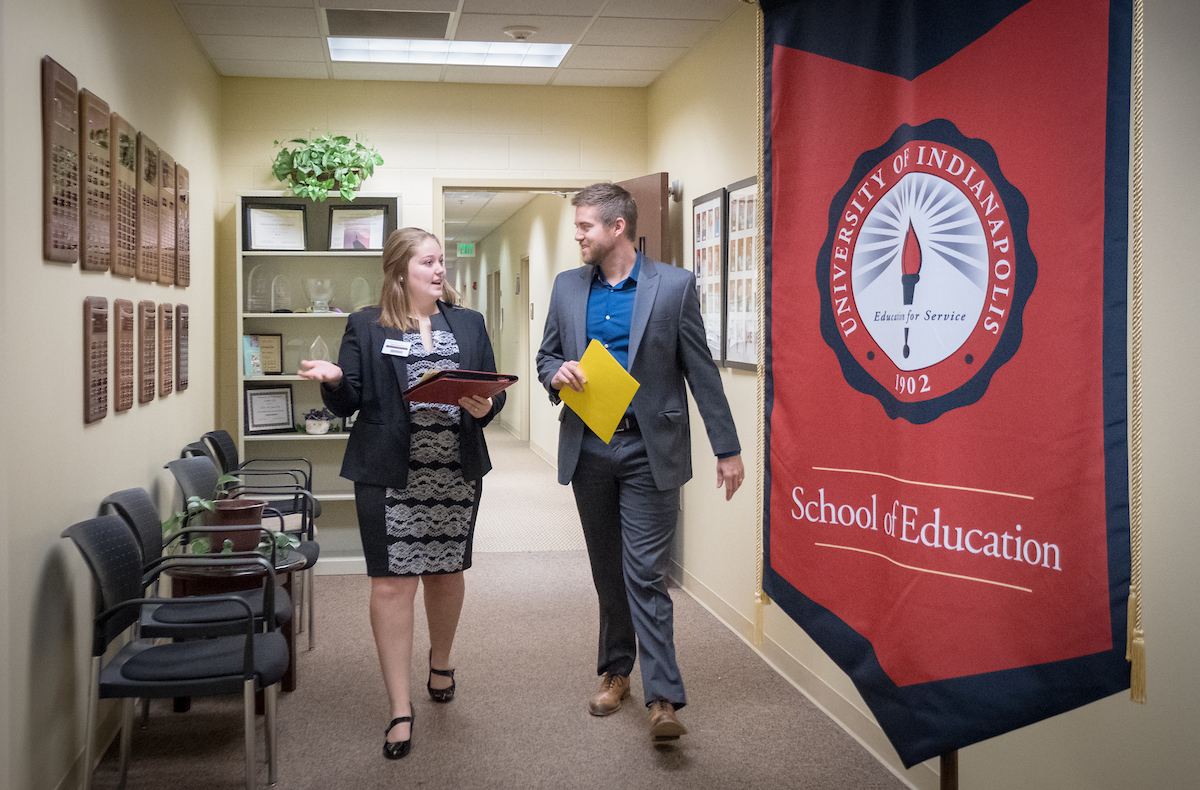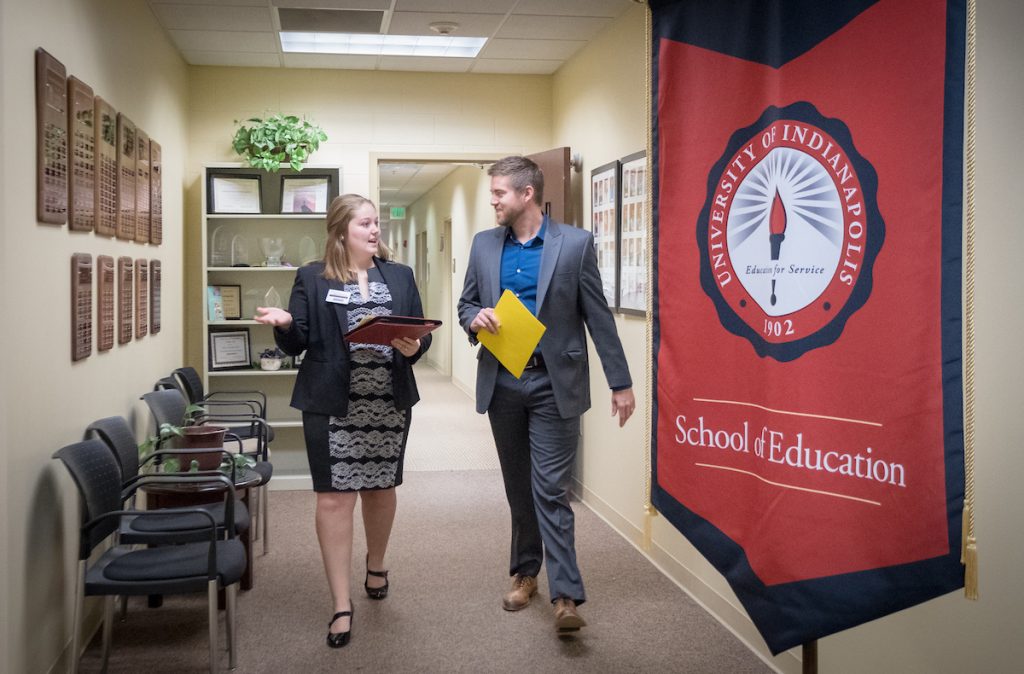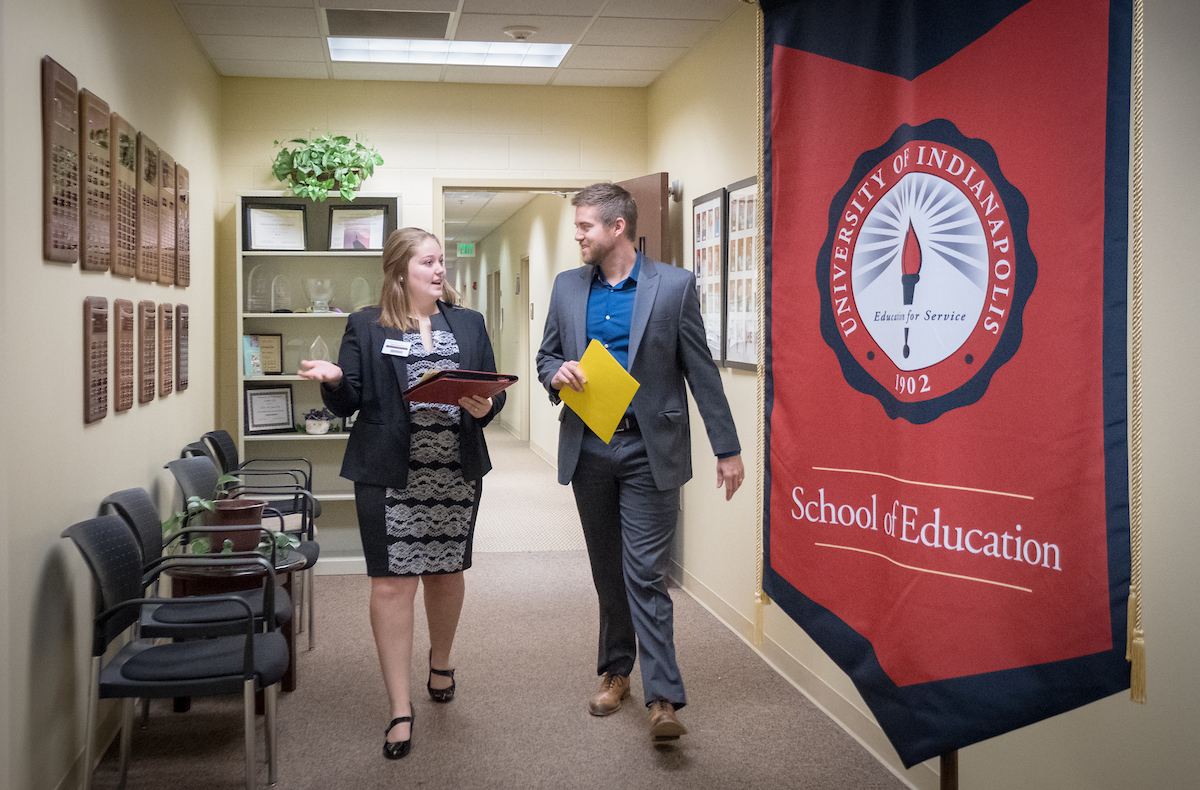 INDIANAPOLIS – The University of Indianapolis School of Education recently received full accreditation for the next seven years, at the initial-licensure level with no areas for improvement, through the Council for the Accreditation of Educator Preparation (CAEP), the single specialized accreditor for educator preparation in the United States. This accreditation status is effective Spring 2018 through Spring 2025, with the next site visit taking place in Fall 2024.
CAEP determined that graduates from the University's School of Education initial preparation programs are competent and caring educators, and that the school's faculty and staff have created a culture of evidence to maintain and enhance the quality of the professional programs offered.
"These results reaffirm the continued hard work, dedication and commitment of our students, faculty and staff," Executive Vice President and Provost Stephen Kolison said. "The leadership shown by Interim Dean Colleen Mulholland and excellent work of our dedicated faculty and staff positively reflects the overall caliber of the School of Education and of our graduates who are becoming excellent educators themselves."
The University's School of Education is known for leading-edge programs and supportive, experienced faculty who have strong relationships with central Indiana schools. All undergraduate and graduate programs emphasize applied learning from the very start, so students are well prepared to be successful teachers and principals upon graduation.
The CAEP Standards, adopted in 2013, reflect the voice of the education field on what makes a quality teacher. CAEP accreditation ensures that (1) there is solid evidence that a provider's graduates are competent and caring, and (2) that there is solid evidence a provider's staff have the capacity to create a culture of evidence to be used for continuous improvement.
About the University of Indianapolis
The University of Indianapolis, founded in 1902, is a private, liberal arts university located just a few minutes from downtown Indianapolis. The University is ranked among the top Midwest Universities by the U.S. News and World Report, with a diverse enrollment of more than 5,500 undergraduate, graduate and continuing education students. The University offers a wide variety of study areas, including 109 undergraduate degrees, more than 37 master's degree programs and six doctoral programs. More occupational therapists, physical therapists and clinical psychologists graduate from the University each year than any other state institution. With strong programs also in engineering, business, and education, the University of Indianapolis impacts its community by living its motto, "Education for Service."  
The Council for the Accreditation of Educator Preparation (www.CAEPnet.org) advances excellence in educator preparation through evidence-based accreditation that assures quality and supports continuous improvement to strengthen P-12 student learning.