Dr. Sue Willey announces retirement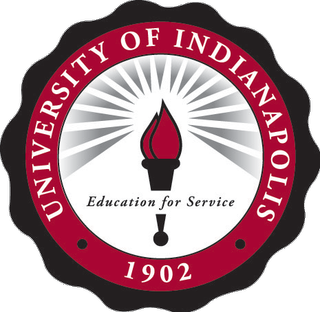 Dear colleagues,
After 45 years of service as a leader, administrator and coach, Dr. Sue Willey '75, vice president of intercollegiate athletics, has announced her decision to retire effective September 1, 2020.
Under Sue's leadership, UIndy's athletic programs and facilities have seen tremendous growth. The number of varsity teams on campus has increased to 23, and the number of student-athletes who call UIndy home has grown to nearly 700. Key Stadium and Nicoson Hall have seen modern renovations, and the Athletics and Recreation Center was constructed during her tenure.
Sue's legacy at UIndy is highlighted by her tireless efforts to raise UIndy's profile on the national stage. Sue also oversaw UIndy' rise in competitiveness at the NCAA level. UIndy has been honored with over 90 Academic All-America honorees, a mark that is in the top 10 in Division II. During the 2018-19 academic year, the average overall GPA for all student-athletes was 3.32. Having a department of athletics that can find such sustained and great success while working in concert with the educational mission of the University is truly an accomplishment worth celebrating.
In 2018 only 13% of Division I or II institutions' athletic departments were helmed by women. Sue has proudly forged a path for women in athletics from the moment she was hired in 1975. Seeing firsthand how the roles of women have changed in the industry during her career, she has remained at the forefront of the fight for equal opportunity in sports and passed those lessons of empowerment down to our athletes. She broke barriers when she became the University's first female director of athletics and one of the first women to be a member of the President's Cabinet.
Sue's accomplishments as a student-athlete and coach foretold her success in leadership roles. A 1993 inductee into the UIndy Athletic Hall of Fame, she earned an incredible 19 letters and 11 MVP awards in her four-year career. She was the "Female Athlete of the Year" from 1972-75 and went on to coach 23 years at UIndy, directing 43 different teams in five sports. She was the GLVC softball "Coach of the Year" in 1989, and her softball teams earned national academic honors in 1996 and 1997.
Sue is a national example of leadership in athletics as well. She was honored as the Under Armor Division II Athletic Director of the Year in 2012-2013, the Under Armor Central Division II Central Region AD of the Year in 2010 and the NACWAA Division II Administrator of the Year in 2005.
As we begin the search for the University's next vice president of intercollegiate athletics, Sue has built a wonderful legacy that is sure to attract top national talent. A search committee consisting of faculty and staff from disciplines across campus will oversee the hiring process in the coming months, and more updates will be shared as information becomes available.
Please join me in congratulating Dr. Sue Willey on a tremendous career, and thanking her for all she has accomplished for the University and our students.
Regards,
President Robert L. Manuel